Though they keep teasing us and teasing us, we still have no idea what the upcoming sixth season of American Horror Story is going to be about (though I have a theory based on what we've seen so far).
With filming on the new season currently underway, though, some sneaky fans have managed to get a small peek at some of the series' secret set. As reported by TMZ, there's one HUGE clue about what's going on with the story. Carved into a tree on the set is a single word: "CROATOAN."
What does this mean? Well, its most important mention in history is from that of Roanoke, the so-called "lost colony," which was a settlement in the North Carolina-area in 1590 that vanished with the disappearance over over one hundred people. The only clue that has ever been found regarding the colony's disappearance is the single word "CROATOAN," which was a nearby tribe of Native Americans, carved into a tree.
How does this connect to American Horror Story? Well, going back to Murder House (as we often do in theories for the upcoming season), there was a small moment in which the medium Billie Dean Howard (played by Sarah Paulson, who once again showed up last season in Hotel) told a story to Violet Harmon (played by Taissa Farmiga) about how the word could be used to banish ghosts, something Violet attempted to do with Zachary Quinto's Chad. It wasn't a huge moment in the history of the series as far as we know (mainly since it didn't work), but could that small moment come back into play this season? We'll have to wait and see.
Check out some of the photos below, and then head over to TMZ to view the rest.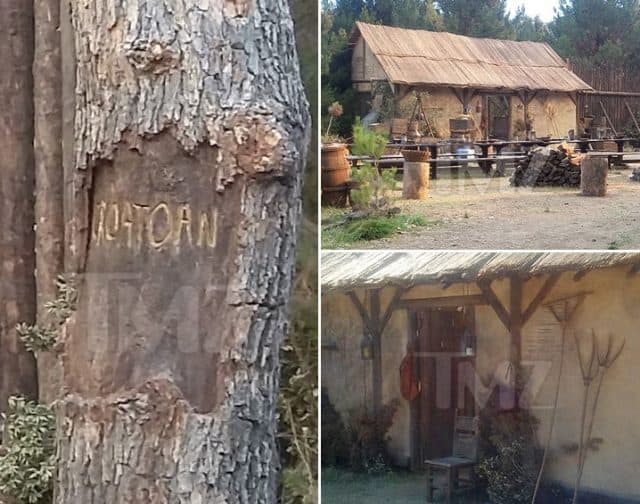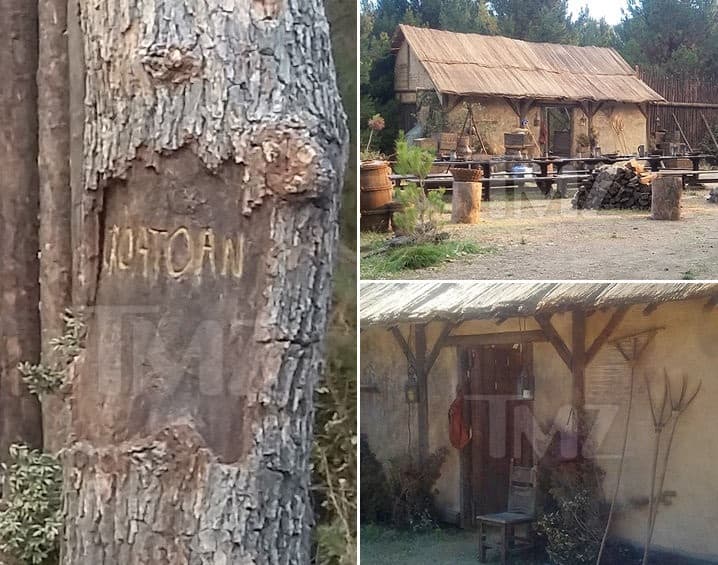 Season 6 of American Horror Story premieres September 14 on FX. What do you think the connection to the Roanoke colony will be? Let us know your thoughts in the comments down below!
[Photo Credit: FX, TMZ]