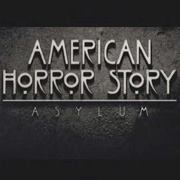 More creepy nuns haunt the second American Horror Story: Asylum teaser, which was just released a little over an hour ago on the official Facebook webpage.
This teaser takes a different approach than its predecessor, which was a nerve wrecking image of simplicity shrouded in mystery. The new teaser, which is called "Blue Coat," features the titular item in a David Lynch-esque dreamscape setting, continuing the seemingly running theme of nuns. The clip also features the return of the American Horror Story theme song, albeit a remixed version of the eerily catchy theme. Check out the teaser below and analyze it to the best of your knowledge:
[FLOWPLAYER=http://www.tvovermind.com/wp-content/uploads/2012/08/vlcsnap-2012-08-19-13h54m22s20.png|http://www.tvovermind.com/wp-content/uploads/2012/08/bluecoat.mp4,600,400]
So we have the two nuns, one white and one black, standing at different sides of the 'blue coat' in a white room. There are so many ways to analyze this, but one way to look at it is to focus on the color 'blue,' which in the Catholic faith represents the Virgin Mary, who is also called the "Immaculata" or The Immaculate One. With the room being all white and pristine (which screams 'immaculate') and most of the inmates in the asylum dealing with sexual deviances, could American Horror Story: Asylum be dealing with another Immaculate Conception?
Plus, the nuns could represent light and darkness, good and evil, and be the complete opposites of what their colors naturally represent. Can't wait to see what Ryan Murphy and Brad Falchuk release next in their teasers for the upcoming season.
What are your theories and analysis for this new American Horror Story: Asylum teaser?
American Horror Story: Asylum premieres this October on FX.
Additional reporting by Jon Lachonis
Photo Credit: FX Networks