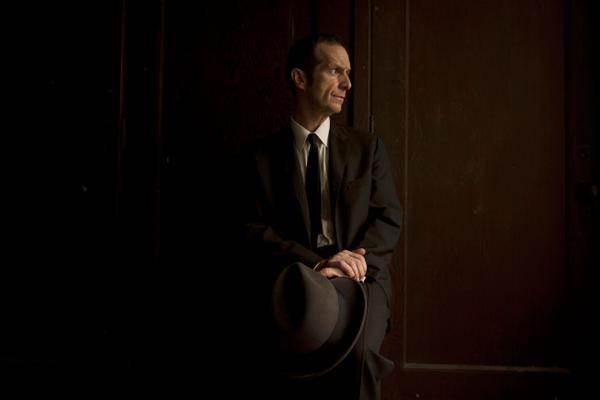 It's still over a month before we get to see FX's American Horror Story, a psycho-sexual thriller with homages to 60s and 70s horror movies, but the promo keeps coming in in anticipation of it premiere. After starting off with a series of almost photographic ads that offered a mere glimpse into the world created by Ryan Murphy and Brad Falchuk, the last two promos, "Family Portrait" and recently released "Creators", have delved into the proceedings a bit more.
"Creators" continues with the trend of creepy music, ominous narration, and startling imagery that have been seen in previous ads for the show. It seems that the Harmon family may have bitten off more than they can chew with their latest family purchase, as "Creators" features randomly appearing twin boys, a seductive maid tempting patriarch Ben (Dylan McDermott), knives, baseball bats, and that darn latex-covered man making his presence well-known. In short, the ad is extremely effective, simultaneously unsettling and fascinating with its eerie atmosphere.
American Horror Story stars Connie Britton and Dylan McDermott as a couple who, when faced with marital problems, move their family to start life anew. What they get, however, is a house that will start exerting its influence on them sooner than they realize. It also features Frances Conroy, Jessica Lange, and Denis O'Hare.
If you haven't gotten to check out the previous advertisements for American Horror Story (or simply want to relive the horror), check out the show's Youtube account and keep a look out for the premiere on Wednesday, October 5th at 10:00.
What do you think about "Creators"? Have the show's unusual ads made you more (or less) excited to catch the premiere?