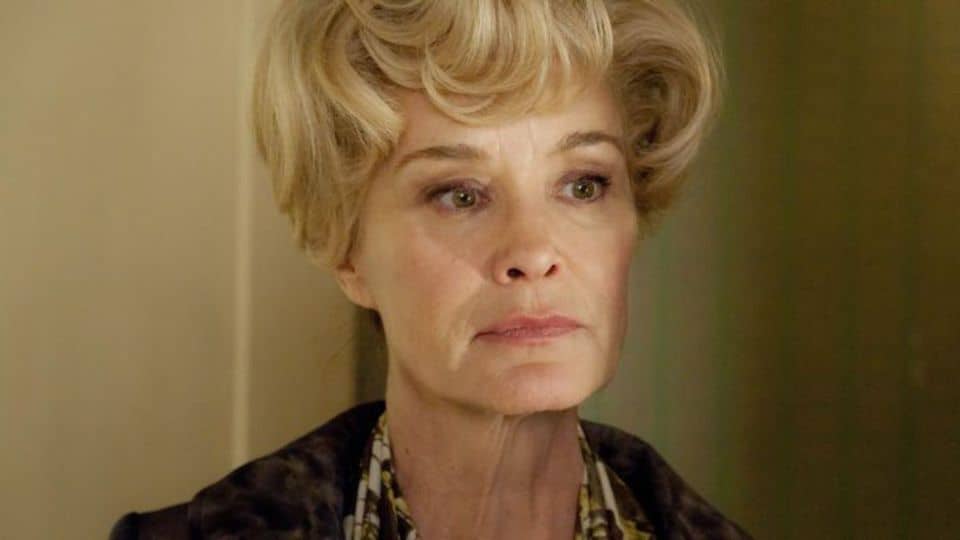 Jessica Lange was far and away one of everyone's favorite actors on American Horror Story so it's no surprise that show creator Ryan Murphy would want her back for a Murder House and Coven crossover.   In fact Murphy made no bones about his desire for her to return when he was recently interviewed.
TV Guide asked Ryan Murphy whether Jessica Lange would come back for his planned American Horror Story season that would combine the worlds of Murder House and Coven. In response, he joked: "I think she would if I bribed her enough, you know?" He added that he hasn't discussed it with her, but, duh, of course he'd want the queen of the franchise back. "I haven't really talked to her about it at all because we are still figuring out that story, but I think we do want to do that," he said.
While we know that American Horror Story season 7 is going to be focusing on the 2016 election, Murphy hinted at PaleyFest that he'd be combining characters from Murder House and Coven.  There's no word from Jessica Lange's camp on this yet but I have a strong feeling she'll be up to the task of returning.  After all, it was really AHS that revitalized Lange's acting career.   The least she could do is treat fans to a little more of her prowess in the role.
Save