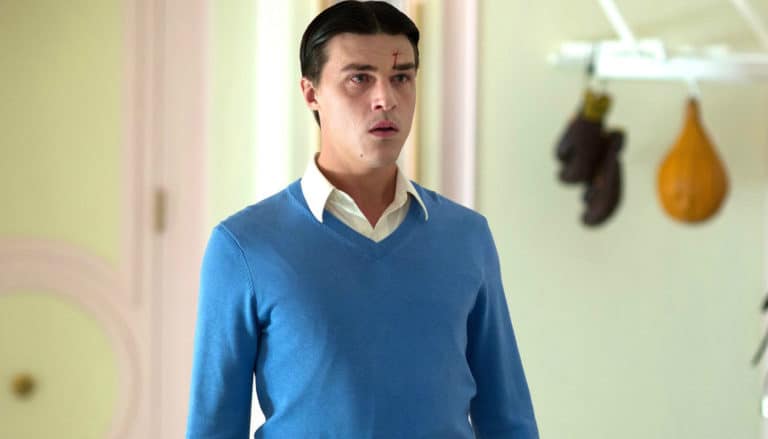 If ever you come across a need to find something evil, look nowhere else but at the American Horror Story anthology. The show has an abundance of bad that's enough for the world, really. But that's one of the reasons why we love the show. They never cease to amaze us with what craziness they come up with and what darkness they can conjure season by season, episode by episode. It's not just because we like the scare we get each time we're tuned in to AHS; it's because we absolutely love it almost to the point of scary obsession. So we've listed for you, between what seem like thousands, the top five villains AHS has ever given us.
1. Thomasin White/The Butcher/Agnes Mary
Winstead not all the same, yet partly so. These three start off our list with killing sprees and lots of butchering. In AHS Roanoke, Agnes Mary Winstead is a schizophrenic actress that plays the role of Thomasin White aka The Butcher in a documentary series. Let's just say that Agnes gets way too much into character and starts butchering her cast mates and other staff members just like Thomasin did.
2. Oliver Thredson/Bloody Face
You truly never know someone until you've been to his house. This was definitely the case with Oliver Thredson aka serial killer Bloody Face because everyone thought he was just a normal person (but then who's really normal in AHS). But one peek at his house will have you running for the next town. He's got human skin everywhere. He's got a mask made out of skin, hair, and teeth. He's also got some nice handmade furniture made out of human skin as well. He accumulated all the skin from all his killings, no surprise there.
3. Dandy Mott
In AHS Freak Show, we met a spoiled man-child named Dandy Mott. Mott himself was messed up, and of course he came from a messed up family who believed in incest. When Mott decided he wanted to get rid of people he felt were unworthy to live, his mom encouraged him to take action. So he went on a killing spree and collected the blood of his victims so he could literally bathe in it to acquire whatever power may have been in their souls. We later on realize that he's killed before this rampage when he murdered his friend as a child. He later went on killing again massacre-style.
4. Delphine LaLaurie
Ever thought of blood as an anti-aging tool? Delphine LaLaurie sure did. In Coven, we meet a charming lady that was way more than what she seemed on the outside. This evil person loved to mistreat her servants. Somewhere she learned that applying blood onto your face would keep it nice and youthful. She loved the idea and went ahead and started literally draining her servants for blood. If that's not evil, nothing is.
5. James March
Last but not the least, if you happen to own your own hotel and use it primarily for your favorite pastime of killing people, you're bound to be on this list. The Hotel Cortez, as owned by James March, was built with a torture chamber. This guy is so obsessed with killing that he even killed himself so he can stay in his hotel forever. This very thing happened, and so he continued to murder even as a ghost.
Save