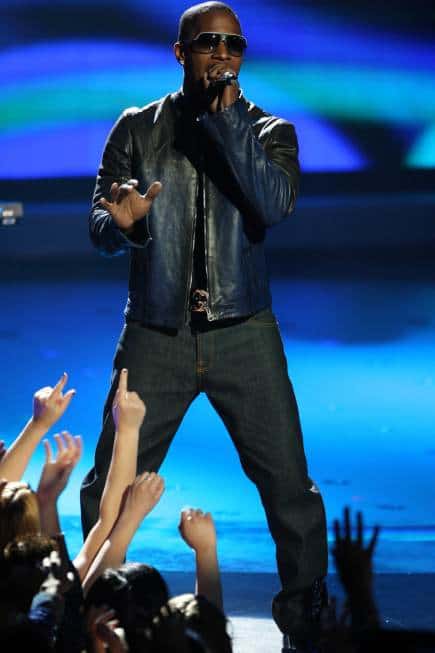 When we reminded American Idol fans and Adam Lambert zealots of Chris Daughtry's quick and unexpected felling, I never expected this parallel: the mighty Lambert found himself in the bottom three tonight. But don't worry Lambert-ites, the tall cool one will continue on with American Idol, but for how long? And who left the competition for good? Bounce ahead to find out.
A possible preview of the American Idol final two?
Danny Gokey and Allison Iraheta were the two contestants to receive the most votes this week, so if the voting patterns were to continue, we could see a showdown between the two in the American Idol finale. Yawn. Adam Lambert making the bottom three was indeed a surprise, and if this follows the Daughtry rationale, he'll be out next week. Weird.
Now the elimination was significant in that it proved that the judge's ability to save contestants from elimination was simply postponing the inevitable. Matt Giraud was shown the door and left the American Idol stage in tears. Don't be so sad, Matt, you were "Vote For the Worst's" pick.
The night's festivities included performances from a very lean and tan Taylor Hicks, and non-singer Jamie Foxx, who looked like he was doing prep work for a Kanye West biopic.
[imagebrowser id=21 template=flipped]