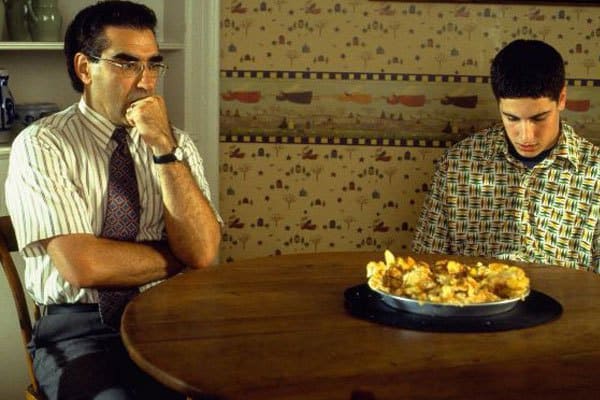 Next year marks the 20th anniversary of one of the best (if not the best) raunchy comedy of our generation. When American Pie first came out in 1999, its success was completely unexpected. Four films later and fans still wanted more. However, when the fourth installment, American Reunion, came out in 2012, everyone thought that we'd be getting another one soon after—including the actors themselves. According to Thomas Ian Nicholas, the script for the fifth film was already finished a while ago, but after Reunion, no one heard from production again.
Jon Hurwitz and Hayden Schlossberg, the brains behind American Reunion, claimed that they wrote the script five years ago, and it's been collecting dust on the shelves of Universal. Hurwitz and Schlossberg were hired to write the fifth movie, so the cast and crew thought that the next American Pie was coming the following year. But year after year came and nothing came out from production. Nicholas says that there's still a chance that the script may come to life—as long as Disney doesn't buy Universal out.
There's also a possibility that production is waiting on a big reveal. Since next year will mark 20 years to the day when three teenage friends made the pact that gave us all the laugh of our lives, Universal might be waiting on this time to release what may be the final film of the franchise. It's actually a good thought being that it'll be 7 years into the future lives of the characters. We might get to see more babies, bigger families, older and more mature comedic themes, or something else. The possibilities are endless.
When Universal decided to finally go for American Reunion, it took three years to get everyone's schedule to work together. We're not sure how this will play out with a film release next year, but we're still hopeful. Some people might be hopeful that some of the original relationships might end back together—just like Nicholas' Kevin and Tara Reid's Vicky. Kevin did lose his virginity back then to Vicky, but they didn't end up together. According to Nicholas, it's highly unlikely that the two will get back together in any future films. He says that his character Kevin is probably not one to want to get back together with his high school sweetheart as an adult. Actor Nicholas says that not many people look for that later on in life to begin with. While previous films have focused a lot of the plot on the past, if there was to be another film, it'll probably focus more on the future of the characters. At this point, they're all getting to be in the middle-aged years, and it'll be interesting to see how they are living their lives.
What'll be more interesting is how the gang will be another 20 years from now. Imagine another American Pie movie when everyone is getting ready for retirement or already in retirement? Now that's something to look forward to.