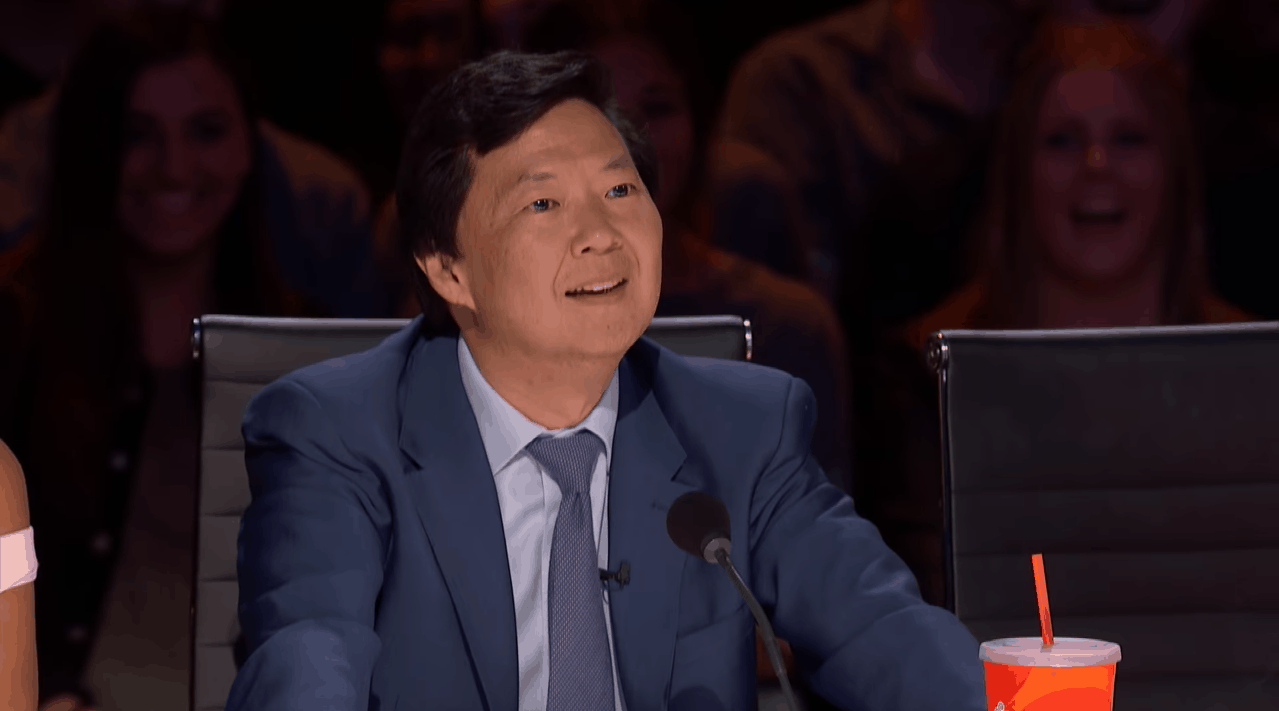 After six nights of auditioning, the acts that made it to the next round are still not safe. On tonight's episode of America's Got Talent, eighteen acts battle it out for one of the seven spots. Who has got what it takes to secure a place for themselves?
Improved Acts
Aaron Crow – I saw a sneak peek of this on YouTube via the show's channel. It still amazes the second time around. He asked Heidi and Ken to be his assistants this time instead of random audience members and Howie. The moment when Aaron shot the arrow from the spinning platform and split the apple in half, I gasped. The timing was perfect and not to be unsympathetic, but it was amusing watching Ken Jeong shake like a leaf. I also loved the song Legendary by the Welshly Arms. It's the perfect song for an excellent performance. Oliver Queen, you sir, have some competition.
Christina Wells – When I listened to Christina sing, I find that I agreed with Mel B when she told the registered nurse that she was a tad off-key. Simon concurred but praised her on her song choice, Never Enough from The Greatest Showman. I would've preferred her sing This is Me, as the overall melody of it suits her vocals, but that's just my two cents.
Maddock "Patches" Johnson – The young rapper dished out another original rhyme tonight. It's a bit of an improvement over his first audition, but I still have doubts that he will make it to the live shows. However, I do hope that he can get his Twitter account verified! I'm trying to do that myself, but I'm not that well-known yet.
Junior New System – These high-heeled dancers brought their A-game with their performance tonight as the first act to kick the first round of Judge Cuts off. The soundtrack for their act remained pretty much the same, but they changed up their routine a bit so that it's not too similar to their first audition. I'm still amazed that they could dance in those six-inch stiletto heels.
Mochi – The Japanese diabolo twirling phenomenon wows the crowd and judges with his skills. Though it felt like what he did during his first audition, I was surprised to see that he added another diabolo midway through the performance. Perhaps he can add another? Think I've seen it done before on a Taiwanese variety show.
Kevin Blake – The magician baffles the crowd with some transpositional magic. He led Mel B outside the Dolby Theater and took one of her rings. He then put the ring inside a ring box, attached it to some balloons and let them carry the box away into the sky. Later, he returned the ring to the former Spice Girl when he asked Simon to rip open the wrapped gift inside the black gift bag.
Duo Transcend – Despite the faux pas towards the end where Tyce did not catch his wife, letting her fall onto the safety mat below, the act was still well-done. The judges were sympathetic and said that not everything needs to be perfect. Let's hope that history does not repeat itself next time.
Daniel Emmet – The young singer went with another Italian opera piece, seemingly backing up his statement before starting that song choice is everything to a singer. Everyone stood up at the end except for Simon, but the latter was proud of the young man nevertheless.
Mediocre Acts:
Lily Wilker – The young animal impressionist did not exactly wow me. She didn't even wow me the first time. I get that she has a talent regarding making vocal impressions, but it's not what I would call a million-dollar, Vegas-headlining act.
Oscar and Pam – My goodness, where do I start? This act did not step up over the first audition. Not that there's anything to step up. Oscar still "sings" the same as he always did. I almost changed the channel during the performance but sat through it until the next act came onstage.
Celina and Filiberto – I applaud them for still being able to bust a move at their age and for having a routine of some sort. I couldn't envision them as the winners of season thirteen.
Top Seven Acts (First Batch):
Duo Transcend
Voices of Hope (Ken's Golden Buzzer)
Us the Duo
Mochi
Junior New System
Christina Wells
Aaron Crow
Next Guest Judge:
Olivia Munn. Wonder who she will pick as her Golden Buzzer?
Photo via NBC
America's Got Talent Season 13 Episode 7 Review: "Judge Cuts 1"
Summary
18 acts, seven spots. Who will make it and who will be sent home on tonight's first round of Judge Cuts on America's Got Talent.