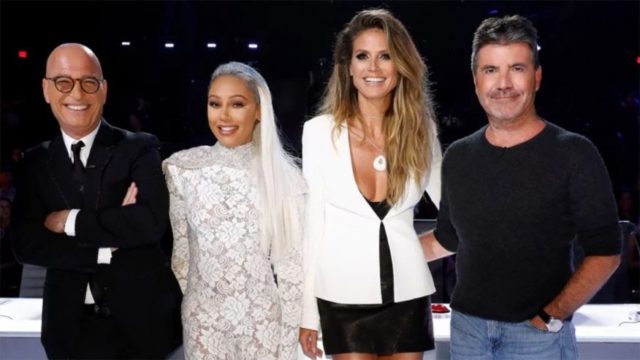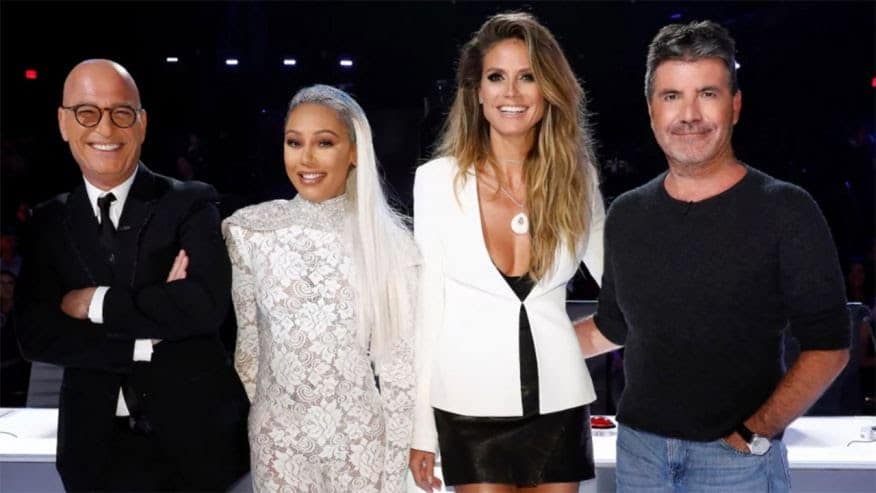 The competition heats up once again on America's Got Talent. Eleven more acts fight more a spot in the finals. I asked this before, and I'll ask again: Can these remaining acts step up their game and give a 110%?
Young singer Celine Tam kicked things off with her rendition of How Far I'll Go from the Disney animated film Moana. I applaud her song choice, but it came across as something that doesn't quite showcase her voice. Mel B even said that the song was too overpowering for her. Had she chosen a more suitable song, then perhaps her performance would've been a lot better.
Sherlock 2.0 (yes, that's what I'm calling him) Colin Cloud blew everyone's minds with his amazing prediction. The man used Twitter as part of his act, asking users to send him tweets of names of celebrities, places, and things. When the big reveal came, my jaw dropped. Cloud accurately predicted that the judges would choose a tweet that had the words "Ellen, Rome, cheese." He even went undercover and interacted with the judges as they gave interviews and prepped for the show. If he doesn't get voted to the finals, then something is very wrong with America.
Things then circled back to the singers as Christian Giordano sang his version of Marvin Gaye's What's Going On. The song accentuated his voice perfectly and got rave reviews from all the judges. If I had to choose between him and Celine Tam, I'd go with Christian. Well, him and Mandy Harvey, who wowed us with yet another original song called Release Me. I also loved that she incorporated sign language into her Adele-esque performance. Simon Cowell, for the love of music, please give these two a record deal already!
Air Force cadets a capella group In The Stairwell delivered an excellent performance. They sang Ed Sheeran's Castle On The Hill which ended up bringing Mel B to tears. Though aside from their incredible performance, I still do not think that they're Vegas material. On the other hand, they could perform at the Colosseum at Caesar's Palace.
Robot dancer Merrick Hanna did his usual robotic routine. This time adding some aerial moves to his mechanical rhythm. The background music was great, makes me want to download the song. Both the judges and the audience adored Merrick's performance, but again, it's all up to America to decide who will fill the final five spots before the finals start next week.
Dance group Light Balance dazzled once again with their breathtaking show of light and precision. The group brought the house down with their performance. Their choreography was on-point, and the timing of each move was well-calculated. It's a Vegas type of act. Howie called it a million-dollar show. Could he be right? But they have some tough competition ahead of them as Diavolo raised the roof with their acrobatic skills.
The episode closed out with the singers. Kechi's song choice, France's Don't Worry About Me, made Mel B turn on the waterworks once more. The young woman has that Vanessa Williams kind of singing voice (I could be wrong, feel free to correct me) and the song accentuated her voice perfectly. Angelica Hale sang her version of  Without You by David Guetta, and it's an interesting song choice for a young girl like her. I get that all the singers are trying to out-do each other, but they have to play to their strengths and choose songs that fit their vocal range the best. Otherwise, it's just going to sound like a karaoke type of act.
Final Notes:
I was amazed to see the Pompeyo Family return to the AGT stage. It appears that they were a wild card act and got a second chance at winning the competition. Personally, I think their chances are slim given the limited number of spots left for the finals.
Simon and Tyra both urged people and viewers to help donate to hurricane relief fund Hand in Hand. So those who have lost everything in Hurricane Harvey and Irma can start rebuilding their lives. If you have the means, please give what you can to help.
When Colin Cloud made the joke about him being Neil Patrick Harris's evil twin, I almost burst out laughing. Apart from the accent, I suppose I could see a bit of a resemblance to the actor. Who knows, maybe they can perform together in the finals?
Photo via NBC
America's Got Talent Season 12 Episode 21 Review: "Semi Finals 2"
Summary
Eleven more acts fight for a spot in the upcoming finals. Who will step up their game? Find out on tonight's America's Got Talent.