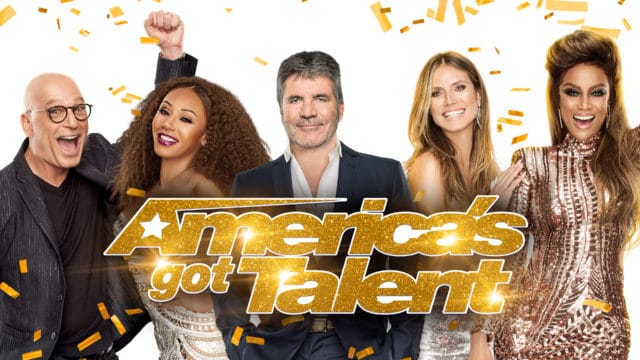 Talent season is upon us once again as summer begins. People from all over the world take to the biggest stage, hoping their act will launch them into stardom. In this thirteenth season premiere of America's Got Talent, the search for a new million-dollar act is underway.
Best Acts:
The Sacred Riana – The Indonesian mentalist/illusionist sent chills down everyone's spine with her audition. She didn't speak, and her style is along the lines of Annabelle and The Ring. Scary Spice herself was at the edge of her seat as she took part in Riana's performance. Simon even hit his buzzer, expressing his fear of being cursed. The eccentric young lady is also the winner of Asia's Got Talent. Seems to me that she wants to win America's Got Talent as well.
Shin Lim – The Boston magician wowed the judges and the crowd with his sleight of hand. The way that he performed his card tricks baffles the mind (and the host). I still don't know how Shin did it. If he manages to make it to the end, perhaps he can invite past magicians who have won the competition to collaborate on something.
We Three – This family music group enchanted everyone with an original song that they wrote for their late mother who passed due to cancer. Simon said that the entire performance sounds like a record while Mel B and Tyra were both teary-eyed. The former Spice Girl also lost a parent to cancer and the song brought back memories.
Zucaroh – An Austrian-based acrobatic dance troupe stuns the judges with their breath-taking, death-defying acrobatics. Simon praised the group, saying that it's one of the best things that he has ever seen. Tyra then presses the coveted Golden Buzzer, sending them straight to the finals. Will they be the act that wins the money and the chance to headline a show in Las Vegas? It's too early to tell, of course, but there's always hope.
Junior New System – When these young boys from Manila, Philippines came onstage, I thought that they would end up on the business end of the judge's buzzer. I was shocked when they started to dance, in golden high heels no less! It makes one wonder if they have seen the music video for the recent Deadpool movie?
Flau'jae – This 14-year-old's rapping skills won over the judges and the audience as she performed an original rap. My heart broke for her when she told the judges that her father, a rapper himself, was shot and killed before she was born. I applaud her for wanting to realize her late father's dream as she ended her performance with the words "Everybody put your guns down!".
Vicki Barbolak – Laughter was all around when this comedienne began her audition. She received a standing ovation from the audience when her performance was over. Simon said that she is the funniest stand-up comic that the show's ever had. Kudos for making it through, Vicki!
Average Acts:
The Savitsky Cats – Though it was cool, for lack of a better word, to see cats do circus-type stunts, I don't think that they have what it takes to win. I have a feeling that they will face elimination in the next couple of rounds as the competition progresses.
Human Fountain – I almost changed the channel when these guys stepped onto the stage. Their act, though entertaining, did not amuse me in any way. Three judges (Mel B, Heidi, and Howie) sent the water-spitting boys through to the next round.
Most Boring Act:
Ian – I rolled my eyes at the man when he said that his talent is judging. He took Howie's seat at the judge's table and was unable to say much when a guy named Mike took to the stage and did a hand-fart (is that the right term?) rendition of America the Beautiful. Simon sent him on his way afterward and I agree with Heidi: No one can replace Howie Mandel!
Photo via NBC
America's Got Talent Season 13 Episode 1 Review: "Auditions 1"
Summary
The summer talent season begins with new acts performing for the judges in this thirteenth season premiere of America's Got Talent.