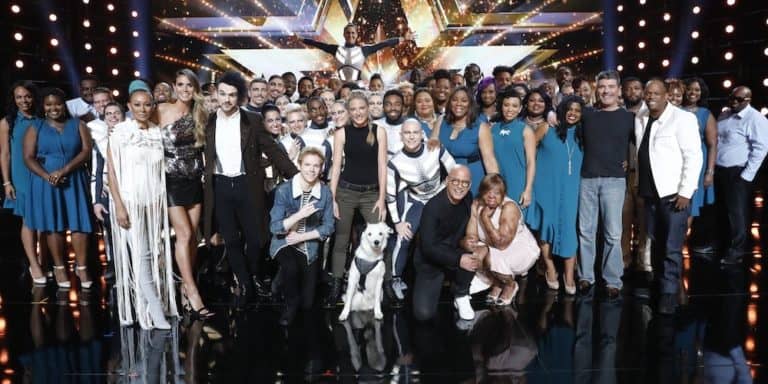 The quarterfinals have concluded on tonight's America's Got Talent. I have predicted the final top seven acts in my previous review. Let's see if I'm right or entirely off. Magicians Mat Franco, Piff the Magic Dragon, and John Dorenbos return to perform.
In the case of my predictions, I got five out of the actual top seven. Every act except Oskar and Gaspar, Junior and Emily went through to the semifinals. The final two acts that went through were Mike Yung and DaNell and the Greater Works. I may not have actual predictive powers like Colin Cloud, but I at least got a few of them right.
Speaking of Colin Cloud, when he was revealed as part of the bottom three, I was not surprised. His act last night is good, but he took too long regarding execution. The modern-day Sherlock Holmes got a reprieve when he got the Dunkin' Save vote. Best of luck to him in the first semifinals and here's hoping that he will make things a little faster.
When Mat Franco returned to the AGT stage, he continued to dazzle and amaze with his magic. He poured different types of drinks from a milk carton. The season nine winner first poured milk into a glass, followed by orange juice, red wine, water, beer, and lemonade. I first thought that the carton had been tampered with, but when he ripped the container apart, my jaw dropped. I hate you, Mat Franco! In an envious way, of course.
John Dorenbos and Piff the Magic Dragon also performed. The former did some close-up magic with random people and Marlon Wayans while the latter got Heidi to help along with his dog, Mr. Piffles. Piff's performance did not wow me. The giraffe on the board has a scarf around its neck instead of underpants. If that's not a magic faux pas, I don't know what is. Though the part where Piff put the marker underneath the cloth as the dog was "drawing" amused me greatly.
The first semifinals begin next week. Hope all the acts will step up their game if they want the chance to win the competition.
Final Top Seven
Chase Goering
Diavolo
Sarah and Hero
Mike Yung
DaNell and the Greater Works (judges' save)
Colin Cloud (Dunkin' Save)
Kechi
Photo via NBC
America's Got Talent Season 12 Episode 18 Review: "Live Results 3"
Summary
Final twelve acts turn into seven as the quarterfinals come to a close. Past magicians from competition past return to perform on tonight's episode of America's Got Talent.