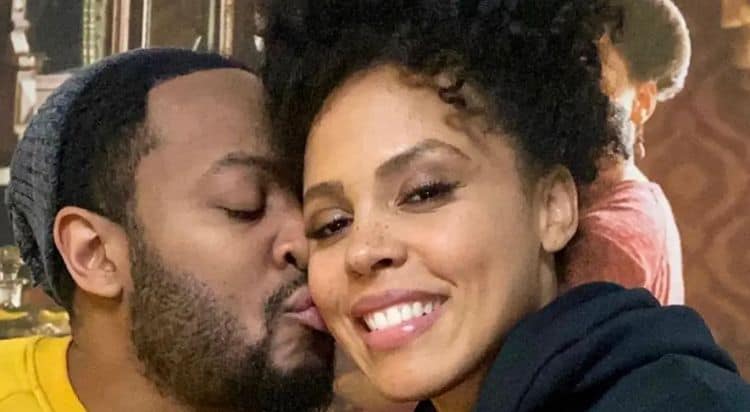 Amirah Vann has been acting professionally for the last 15 years, but it wasn't until 2016 that she started getting lots of attention. That year, she was cast in the WGN series Underground and her role as Ms. Ernestine showed the world just how talented Amirah is. She followed up her performance on the show with the role of Tegan Price on How to Get Away with Murder. She eventually became a series regular and it was clear that Amirah was well on her way to establishing herself as the type of actress everyone should pay attention to. Now a cast member on the OWN series Queen Sugar, Amirah is continuing to make the most out of every opportunity that comes her way. Here are 10 things you didn't know about Amirah Vann.
1. She's A Queens Native
Amirah was born and raised in Queens and she's very proud of her New York roots. She comes from a diverse family where her father is Black American and her mother is Puerto Rican. She is very proud of the two cultures that have combined to make her the person she is today.
2. She Studied At NYU
Amirah developed an interest in acting an an early age and she knew that it was something she wanted to take seriously. After earning a bachelor's degree from Fordham University, she received formal acting training from New York University's Tisch School of the Arts. Before starting her film career, she spent several years in the theater world.
3. She Loves Fashion
If there's one thing all of Amirah's character have in common, it's the fact that they know how to serve a look. This is also something she does in real life. She has a great sense of style and she loves using fashion as a way to express herself. No matter what the occasion is you can bet that Amirah is going to show up and show out.
4. She Made Her TV Debut In Girls
Since starting her on screen career, Amirah has been fortunate to be part of some very popular projects. Even straight out of the gate she was getting great opportunities. Her firs ever TV role was in the hit HBO series Girls. She appeared in an episode in 2013 in which she played an unnamed character.
5. She's Engaged
Amirah's professional life has been really taking off, and her personal life has followed suit. She is happily engaged to Patrick Oyeku and the couple is currently expecting their first child together. Patrick is also a native of Queens and they met through a mutual friend.
6. She Wants To Use Her Platform To Help Others
As a Black woman in the entertainment industry Amirah understands the importance of representation and she's glad that she gets to be a part bringing diverse characters to the screen. She hopes to use her position in the entertainment industry to help "advocate for the voiceless".
7.  She Was Initially Reluctant About Playing Ernestine In Underground
When Amirah first learned about the role of Ernestine she was a little hesitant about playing a slave. Fortunately, she ended up having a change of heart. She told Elle, "It's one of those choices that you look back in life and say, 'Oh, thank God I made the right one!' The writing is just so spectacular, and the people involved, they're so smart and passionate and really interested in telling a story unlike any that we've seen before. That's art. That's exciting."
8. She Is A Private Person
Amirah is certainly enjoying all of the success she's had in recent years, but she's also still enjoying her privacy. Although she's become more open about certain things, for the most part she likes to keep her personal life out of the public eye. Since we've all seen what oversharing can do, it's not much of a surprise that she's taking a different route.
9. She Likes To Travel
The characters that Amirah is best known for playing tend to be the very serious types, but in real life she isn't afraid to let loose. She loves going on adventures and visiting new places. She has done lots of traveling and she especially enjoys destinations with warm weather and beautiful beaches.
10. She Loves To Cook
Cooking is usually one of the first things to fall to the wayside when people get busy, but Amirah genuinely loves being in the kitchen. Cooking is another way for her to express herself and she enjoys being creative and experimenting with different recipes. Occasionally she even shares recipes on social media.