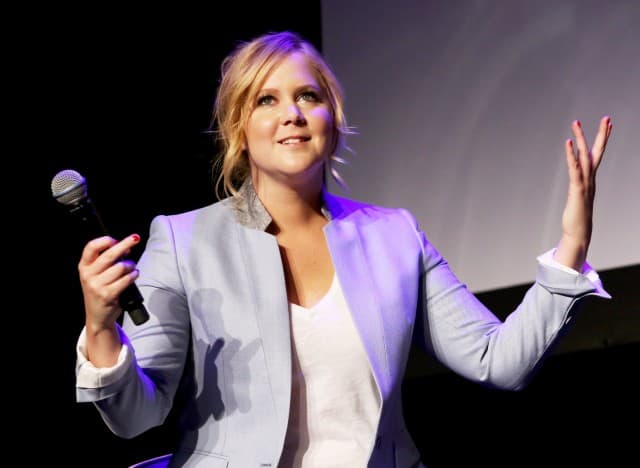 Yesterday a video was released unanimously that compared Amy Schumer's comedy routines to other comedians out there. Schumer quickly disputed the claims on Twitter. She also let viewers know on the Jim Norton Advice Show know that the claims were false.
The video compares some of Schumer's standup, sketch, and movie work to footage of comics Wendy Liebman, Patrice O'Neal, Kathleen Madigan, and Tammy Pescatelli with the intent of showing that Schumer stole from these earlier routines. Upon watching the video, it's pretty clear that they are not stolen.
Comedians take joke theft pretty seriously as evidences by the whole Dane Cook and Louis C.K. thing. They can lead to the end of relationships with celebrities but all in all don't really cause too much damage to careers. It's not like Dane Cook is a nobody now. In any event, you can tell that this stuff is really nitpicky and not flat out plagiarism.
The only thing that really seems like it could be a rip-off is the promotional poster, which probably wasn't Schumer's idea anyway. She is not Universal Pictures' marketing department. The point of this all is that even Amy Schumer tells bad jokes that have been heard before. Besides, isn't it all in the delivery anyway? I for one am not a Schumer fan but personally I think she's authentic whether I like her or not.
Image via Getty