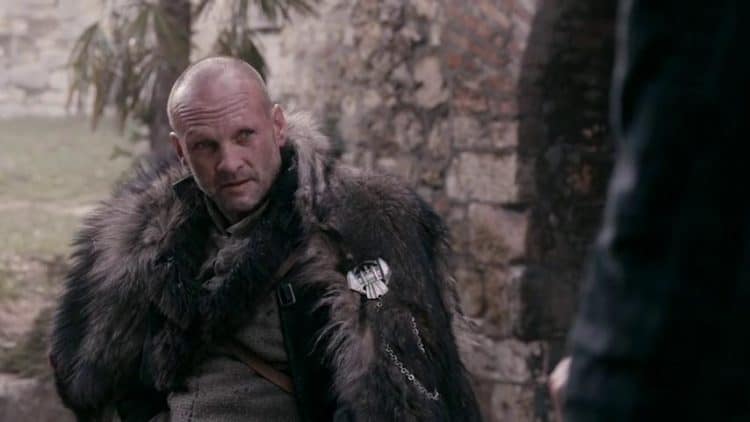 From the outside looking in, achieving international success in the entertainment industry might seem like an easy thing to do. In reality, however, lots of hard work goes in to allow actors to have the opportunity to work in different parts of the world. Andrew Howard's hard work has certainly paid off, and he has become a well-known actor both far and wide. Throughout his career he has made dozens of on screen appearances and he is best-known for his role in films like The Lion in Winter and TV shows like Bates Motel. Whether he's playing in a drama, a thriller, or somewhere in between, Andrew is always a show stopper. Keep reading for 10 things you didn't know about Andrew Howard.
1. He Is Welsh
Andrew has mastered a variety of accents during his career so many people may be confused about where he is originally from. There are also lots of people who probably assume he is from England. In reality, however, Andrew was born and raised in Wales although he has Irish Catholic roots.
2. He Was In Taken 3
Andrew has made lots of film appearances over the years, and as a result it can be tough to remember which roles you know him from. On top of that, some of his roles have been more prominent than others. In 2014, he played a supporting role in the film Taken 3 as a Russian henchman.
3. He Always Dreamed Of Being In An HBO Show
Working with HBO is something that Andrew has always wanted for himself, and the opportunity finally came when he was cast in the series Watchmen. He told CBR.com, " It was always my dream and vision to book an HBO show. It happened very quickly. As a matter of fact, I was one of the first cast in the show, apart from obviously the brilliant genius that is Regina King."
4. He's A Screenwriter
Being in front of the camera is something that has always come natural to Andrew, but it's not the only element of the production process that he enjoys and he likes to express his creativity in other ways. He is also a screen writer who has written two films: the 2002 movie Shooters and the 2010 movie Pig.
5. He Was Once Considered One Of The Sexiest Men In Wales
Whether Andrew is a sex symbol in Hollywood is purely a matter of opinion, but in Wales his status as a sex symbol was once a solidified fact. In 2013, he earned the 37th spot on Wales Online list of the 50 sexiest men in Wales. Other people who made the list include professional athletes, businessmen, and other actors.
6. He Has Lots Of Theater Experience
Many actors would agree that the stage is the best place to gain experience, and that's exactly where Adam Howard got his start. He began doing theater work during the 80s and went on to find lots of success. Most notably, he played Alex DeLarge in a theater production of A Clockwork Orange.
7. He's A Girl Dad
Andrew enjoys living a low key lifestyle and he's never been the type of actor to put all of his business out there. One thing we do know about his personal life, though, is that he is a father. Andrew and his wife Sarah met on a movie set and have one daughter together.
8. He Doesn't Have A Large Social Media Following
Despite having a strong fan base all over the world, Andrew's social media presence doesn't really reflect that. Even though he is fairly active on Instagram, he has just 1,370 followers. Fortunately for Andrew, social media hasn't seemed to have an impact on his career one way or the other.
9. He Was Surprised By How Competitive American Actors Can Be
When Andrew first started working in the United States, he experienced somewhat of a culture shock in terms of how American actors behaved. Andrew told Den of Geek, "American actors can be quite competitive, like it's a sport. Whereas I think acting's about altruism, and it's about dancing and it's about jiving and it's about finding the moments together, and I'm as chuffed if someone has a good moment than if I am. It's about the scene, it's about the characters, it's about connection, it's about life, it's about reality, it's about truth. So I was slightly disarmed sometimes that young American actors can be competitive…"
10. He Has Been A Vocal Supporter Of The Fight To End Racism
Andrew may not be the most active social media user, but he has made it a point to use his platform to stand up for the things he believes in. He has been a consistent supporter of the fight to end racism and has made several Instagram posts to share information.