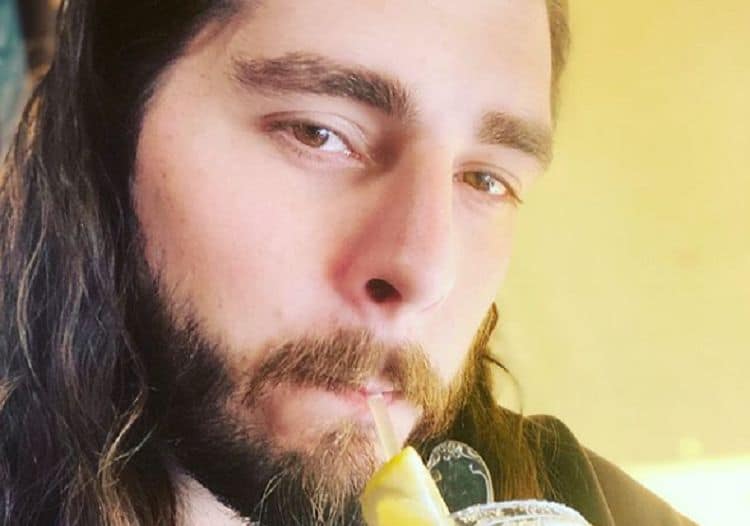 Every season of 90 Day Fiance introduces a few interesting characters, and Andrew Kenton is one of the latest. Andrew made his first appearance on the show in season 8 and the series has been following his relationship with a woman named Amira. On top of the normal complications that come with being in a relationship, Andrew and Amira have something else to overcome: distance. He is from the United States, and she is from France. Between dealing with immigration and trying to make travel arrangements during the pandemic, Andrew and Amira quickly find themselves dealing with some serious obstacles. Here are 10 things you didn't know about Andrew Kenton from 90 Day Fiance.
1. He Is A California Native
Since relationships are always the focus of 90 Day Fiance, we don't typically get to learn much about the cast members outside of that. One thing we do know about Andrew, however, is that is a native of northern California. As far as we can tell, he still lives in the area today.
2. He Owns A Preschool
If you've been watching the show and found yourself feeling curious about what Andrew does for work, I'm here to give you the answer. He owns a preschool in California although it's unclear what the business is called. He also owns a clothing brand and a bag company.
3. He Is A Writer
Andrew might be all about his business, but he also has a very creative side and he loves expressing himself. He is a published author who has written children's books and novels. Andrew also enjoys writing poetry. His book, I Still Love You, is currently available for sale on his website.
4. He Loves To Travel
Just because Andrew still lives in the area where he was born and raised doesn't mean he hasn't gotten a chance to get out and see the world. He is an avid traveler and always takes advantage of on opportunity to have a new experience. Some of the countries he's visited include Mexico and France.
5. 90 Day Fiance Is His Only TV Experience
Some of the things that happen on 90 Day Fiance are so strange that it's almost hard to believe that the cast members aren't actors. Not only does Andrew not appear to have any history of acting or wanting to act, but as far as we can tell 90 Day Fiance is his first and only TV experience of any kind.
6. He Has A Master's Degree
Education is something that has always been important to Andrew.After graduating with honors with a degree in international conflict, he went on to earn a master's degree in international security and conflict studies. Although it's unclear whether he's ever worked in the field he got his degree in, Andrew is still putting his education to good use.
7. He And Amira Met Online
Since Andrew loves to travel, some people have probably assumed that he and Amira met while he was on a trip to France. In reality though, the couple actually met online through a dating website. After spending a weekend together in Las Vegas, Andrew decided to pop the question.
8. He Enjoys Interacting With 90 Day Fans
Andrew may not have planned on becoming a reality star, but he's still grateful for the ride it's taken him on. Since being on the show, he has been able to connect with all kinds of people and he loves getting the chance to interact with viewers through social media.
9. He Claims That He Didn't Manipulate Amira Into Going To Mexico
Anyone who has been keeping up with 90 Day Fiance this season knows that there's some underlying tension in Andrew and Amira's relationship. Since COVID-19 prevented Amira from coming directly to the United States, the couple decided to meet up in Mexico. Unfortunately, however, Amira was detained by immigration as soon as her plan landed.
When talking about the incident, Amira expressed that she was traumatized. She was especially upset because she says that never wanted to go to Mexico in the first place. She claims that Andrew essentially guilt tripped her into going. Andrew, however, denies this.
10. He And Amira Probably Aren't Together Anymore
We'll all have to keep watching the show to get a clearer picture of how things panned out between Andrew and Amira. At the time, however, there are several signs that indicate they may have decided to go their separate ways. Not only did Andrew openly deny Amira's claims their trip to Mexico, but he has also made some negative comments about Amira's father.