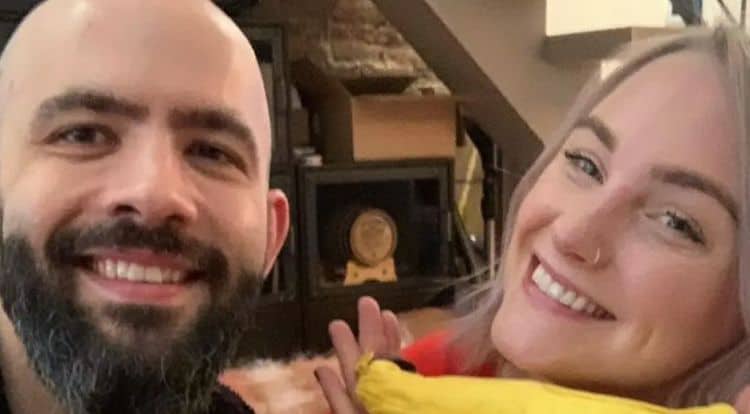 Do you believe in fate? If so, then you'll probably recognize it at the driving force in Andrew Rae's journey. The popular YouTuber has become an online sensation over the last few years and he has gained a following that includes millions of people. What many people don't realize, however, is that Andrew's journey to get where he is today was full of lots of twists and turns. Although he has always loved cooking, he was once on a much different path, but life tends to have a way of working things out. These days, Andrew gets to spend every day doing what he loves and he couldn't be more thankful. Keep reading for 10 things you didn't know about Andrew Rea.
1. He's A New York Native
Andrew was born and raised in Rochester, New York. He was born into a close knit family, but sadly his mother passed away when he was just 11-years-old. Andrew has always held on tightly to the fond memories he has of cooking with his mother. He currently lives in New York City where he also records all of his YouTube content.
2. He Studied Film
When I said that Andrew's journey had a lot of twists and turns, I was being very serious. After high school, he went on to attend Hofstra University where he graduated with a bachelor's degree in film studies. When he finished school, found a job in special effects and worked in the field until 2016.
3. He's Been On Several TV Shows
The last few years of Andrew's life have been a complete whirlwind. He went from having a 'normal' life to suddenly being the center of attention. Since 2018, he has made over a dozen TV appearances on shows like CBS This Morning and Live with Kelly and Ryan.
4. He's Passionate About Health And Fitness
Just because Andrew spends most of his time around good food doesn't mean that he can't also be passionate about leaving a healthy lifestyle. After a long period of struggling with his weight and being unhappy with his appearance, he decided to incorporate exercise into his regular routine and start making healthier choices.
5. His YouTube Channel Has Over A Billion Views
The type of success Andrew has achieved on YouTube is almost unimaginable. When most people talk about his YouTube channel, they're first thought is to mention the number of subscribers he has. While that number is impressive, what's even more mind blowing is the fact that his channel currently has over 1.7 billion total views.
6. He Loves Being Outdoors
Andrew spends a lot of time inside shooting videos, so when he gets some free time he likes to spend it outdoors appreciating the beauty of nature. After all, what better place is there to go and clear your head? Some of his favorite outdoor activities including kayaking, cycling, and simply exploring.
7. He Was Married
Andrew was married at one point in time but the relationship ended in divorce. Out of respect for his ex's identity, he hasn't revealed her identity of spoken about her. At the end of 2020 he began dating Jessica Opon who works as a producer on his YouTube channel.
8. He's Dealt With Depression
Things haven't always been easy for Andrew and he's had more than his fair share of ups and downs. Before following his passion for cooking, he was experiencing depression from feeling like his creativity had been stifled. For the sake of his mental health, he knew that he had to take a chance and try something different.
9. He Was Inspired By Parks And Rec
Sometimes inspiration comes from the strangest places and that's what Andrew experiences the first time he got ready to record a cooking video. During an interview with Inverse he said, "I set up my camera and my light in my kitchen. An episode of Parks and Rec was on in the background, and Ron and Chris were having a burger cook-off. I was like, What would that actually taste like? So I decided to do it on camera, and it just grew from there."
10. He's An Award Winner
There was once a time where YouTube was simply a place for people to upload funny clips or other videos they wanted to preserve. Now, YouTube is a legitimate content platform and it's provided a great outlet. for creatives and an opportunity for them to be recognized for their talents. In 2019, Andrew won a 9th Streamy Award for Food. He has also been nominated for two other Stream Awards and a Shorty Award.