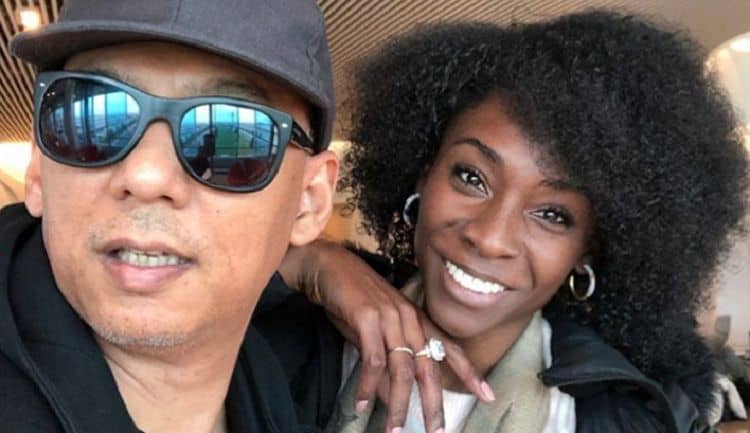 Angelica Ross is an American businesswoman who has taken on other roles as well. One excellent example would be her acting, which started up with a web series called Her Story in 2016. As such, it will be interesting to see how Ross continues to make her presence known in the world in the times to come. Here are 10 things that you may or may not have known about Angelica Ross:
1. Born in Kenosha, WI
Ross was born in Kenosha, WI. In short, Kenosha is the county seat of Kenosha County, thus putting it on the southwestern shore of Lake Michigan. There was a time when it was a center of manufacturing. However, Kenosha has long since turned into one of the bedroom communities that exist on the peripheral of bigger, much more populous cities, which in its case, would be both Chicago and Milwaukee thanks to its strategic location between the two.
2. Raised in Racine, WI
With that said, Ross was raised in Racine, WI, which is situated north of Kenosha, WI. Like how Kenosha is the county seat of Kenosha County, Racine is the county seat of Racine County. However, it is interesting to note that Racine can boast of a strong industrial sector, as shown by Dremel, Reliance Controls, and the other companies that call it home.
3. She Used to Think that She Was Gay
When she was still a child, Ross was isolated for being "too feminine." However, she thought that she was a gay man rather than a trans woman for some time. It wasn't until Ross had met a trans woman named Miss Armani in Rochester, NY that she became aware that it was even possible for her to change her body to match how she felt on the inside.
4. She Didn't Have the Best Coming Out
There are some LGBTQ+ people whose family members are nothing but supportive when they come out. Unfortunately, Ross wasn't one of them. In fact, her evangelical Christian mother took Ross coming out as a gay man so poorly that she outright told Ross that one of them would have to commit suicide because she couldn't accept having a gay man as her child. Later on, Ross's parents threw her out of their home when they learned that she was in the process of transitioning, which was why she had to live with her biological father for a time.
5. Attempted to Commit Suicide
Perhaps unsurprisingly, Ross winded up with suicidal thoughts. Due to this, she attempted to commit suicide by swallowing pills on one occasion. However, when Ross was lucky in that she managed to survive the incident. Moreover, when she woke up a few hours later while vomiting out onto her bathroom floor, she came to the realization that she wanted to live.
6. Signed Up for the U.S. Military
When she was still a minor, Ross signed up for the U.S. Navy by getting a signed waiver from her parents. Her reasoning was two-fold. One, she wanted the benefits of the GI Bill, which was the one way that she would be able to go to college. Two, she thought that military service might toughen her up, which is a very common sentiment among LGBTQ+ people as shown by how they are twice as likely to serve as the members of the U.S. population as a whole. Sadly, Ross never got access to the benefits of the GI Bill because she received an uncharacterized discharge via DADT following harassment from enlisted men who hung her out of a third-floor window.
7. Struggled to Make a Living
Ross continued to encounter said form of discrimination. For instance, she struggled to make a living because she was fired from a number of jobs because of the fact that she is a trans woman. Eventually, one of Ross's friends introduced her to a job at an adult website. However, it is interesting to note that rather than take the expected path, Ross winded up becoming the web manager by teaching herself code as well as graphic design. Both of which are skills that would prove useful in her eventual choice of career.
8. Launched TransTech Social Enterprises in 2014
Currently, one of Ross's roles is the CEO of TransTech Social Enterprises, which is a nonprofit that she launched in 2014. In short, the nonprofit is meant to provide transgender people establish themselves in the tech industry, which is by no means free from discrimination. Primarily, TransTech Social Enterprises helps out by providing interested individuals with training, thus empowering them to put themselves on the path to working in the tech industry.
9. She Is Buddhist
Ross made a choice to not follow the particular flavor of Christianity practiced by her mother. However, she remains interested in religion, as shown by the fact that she is a Buddhist.
10. Has Had a Number of Roles Since Her Story
Her Story was the series in which Ross had her first role of note. However, she has had a number of roles in a number of projects since that time. For example, she provided the voice for the recurring character called Mayor on Danger & Eggs, which is an animated series that was released on Amazon in June of 2017. Likewise, she is a character called Candy Ferocity on Pose, which is a FX drama that covers an underground LGBTQ+ subculture called ballroom culture. For those who are curious, ballroom culture sees participants competing with one another for prizes in events called "balls" that can involve dancing, posing, and other kinds of performances. For the most part, the people who participate in ballroom culture are young African-American as well as Latin-American members of the LGBTQ+ community, who are organized into groups called houses that serve as a kind of family for people who may or may not be on good terms with their biological families.