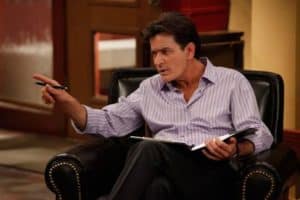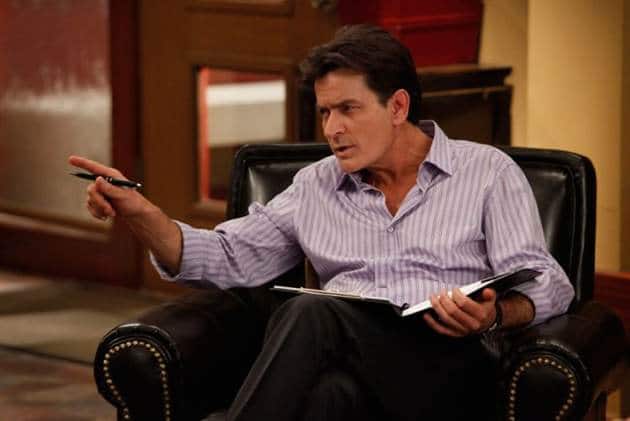 Last night marked the return to television for Charlie Sheen on his new show, FX's Anger Management. After a departure from 'Two and a Half Men'that was controversial to say the least, Sheen's swap to a cable network known for pushing the envelope had many wondering what to expect on this new series. As it turns out, those wondering could expect more of the same.
Anger Management focuses on Sheen's character Charlie Goodson, a former baseball player turned therapist whose sports career came to a quick end as a result of his own anger issues. Much of Anger Management is spent focusing on the group therapy sessions that Charlie holds in his home to work with his patients on their own Anger Management problems. The remainder of the show delves into Charlie's personal life which contains a spunky daughter, a witty and somewhat scorned ex wife, and a best 'friend with benefits'who just so happens to also be a therapist.
Charlie Sheen didn't waste any time in last night's pilot episode, addressing the elephant in the room with Anger Management's opening scene showing a close up of Charlie unleashing on the camera in an all too familiar rant: 'You can't fire me, I quit. You want to replace me with some other guy, go ahead! It won't be the same! You think I'm losing! I'm not!'Of course, the camera pans out and we see Charlie is actually demonstrating an Anger Management technique on a punching bag for his patients.
All in all, Anger Management, while containing all the necessary components for a successful show, is not a step out of the box by any means. It falls very naturally into that 30 minute sitcom groove that makes you forget you are not watching regular network programming, which therein lies the potential problem. FX, known for its edginess, has a particular audience that has come to expect a certain type of programming that Anger Management does not seem to fit.
In order to succeed, it seems Anger Management either needs to up the ante to meet the needs of FX's current audience, or it needs the curiosity factor to work its favor to create a possible new viewer base for the network. If past precedence is any indication, however, we should probably expect Charlie Sheen to come out '˜winning,'which means we will see Anger Management in syndication in no time.