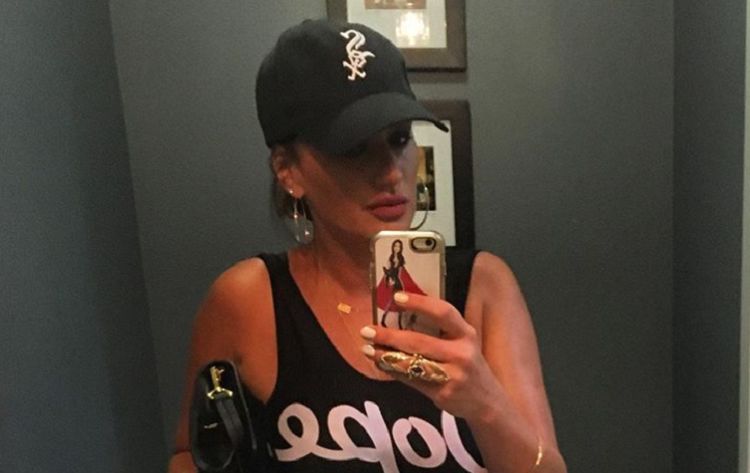 The challenge of being a radio show host is not one that many people can handle. The hours can be excruciating. The work is hard, and it's a lot more than just the four hours someone is on the air. So much work goes into hosting a show on the radio, and host Angi Taylor knows exactly what kind of work it entails. She's been the host of the WKSC Morning team for a long time, but she's making a big move. She's been part of a team hosting her morning show, "Fred and Angi," and now she's going to be a solo morning show host with a new network. She's moving over to Rock 95 Five, and she could not be more excited. Here's everything you need to know about her.
1. She's Had This Dream for 22 Years
While she loved her duo and hosting with others, she's been waiting 22 years for this moment. To get her own show, to host her own show, is a huge step in the direction she's been looking to take for a very long time, and it's finally here. Imagine being in the moment when your dream actually comes true.
2. She's an Animal Lover
When she's not on the air, she's spending some of her time helping out with the Paws Animal Rescue. She has a big, soft heart for animals, and keeping them safe and healthy is her number one goal with the rescue. She believes everyone should do their part in rescuing animals that need adoption by giving them good homes and taking care of them.
3. She's A Wife and Mom
She and her husband have been married since 2011. His name is Jason Prinzo. They wed in Chicago at the W Hotel on a spring Saturday in May of that year. She also has a daughter, who is currently in her early teens if we are estimating correctly. She keeps their lives as private as she can being a radio show host.
4. She's Athletic
We mean super athletic, too. She has completed five triathalons. That's a very big deal in case you're unaware how much work and training goes into something like that. She has to train to run, to swim, and to bike, and it's an arduous and difficult process for anyone to take on.
5. She's Outspoken
What makes her such a good radio host is that she's not afraid to say what is on her mind. She's not afraid to stand up for what she believes in. It's what makes her such a great host. She's someone who has a deep love of Chicago and life, and that is what makes people want to listen to her.
6. She Became a Radio Host for Free College Credit
She was in college, but she was bartending on the side. Someone came into her bar and she met a local personality from the radio, and they offered her an internship. She was able to do the internship and earn her college credit, and she loved the job from day one. She knew then she was going to go into the business. This is good, too, since she didn't know what she was going to do otherwise. She was in college, but she had no idea what she'd do.
7. She Made History
She was only 22 when she was offered a position as the morning show at a Minneapolis station. This officially made her the youngest person to hold that position, and she's never forgotten what the meant to her. She considers it her big break, and we think she might be right about that one.
8. She's Authentic
Angi Taylor will tell you that you will not get anywhere int his business if you are not authentic. People know when you're not being yourself, and they will call you out on it. It makes you unlikable, and it makes you someone that people don't relate to.
9. She Enjoys Making Lives Better
She's a huge part of everyone's everyday life in Chicago – well, those who listen to her in the mornings, that is. She feels that the least she can do is give back to her community. To be able to be in a position that allows her to give back and to make lives better is a wonderful feeling. She loves that, and her fans love her.
10. She's Got Great Advice
She will tell you straight up that the best advice she can share is the advice she was given at one point in her life. "If everyone loves you and agrees with everything you say, you're not keeping it real," and that is literally the best piece of advice. You guys, it doesn't matter what anyone else thinks as long as you are being you.