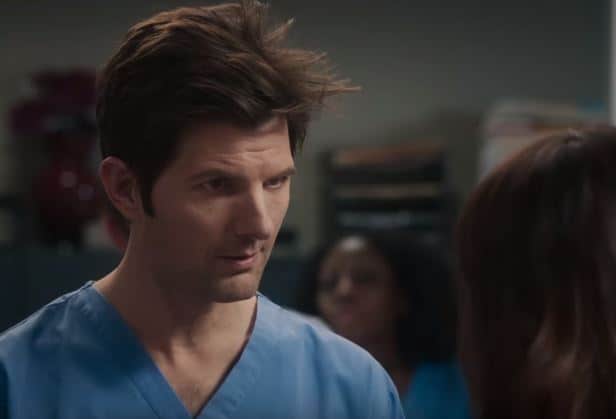 While all 10 Season 1 episodes of TBS' new comedy series Angie Tribeca were first released in a binge marathon on the network last month (and can still be binged now on TBS' website), some viewers enjoy TV's more traditional schedule, which is why TBS began airing episodes of the show's first season weekly last Monday.
Tonight will be Angie Tribeca's second episode, titled "The Wedding Planner Did It," and if you're a Parks and Recreation fan, you're in for a treat. Rashida Jones' former costar, Adam Scott (he played Ben Wyatt on Parks and Rec; Jones played Ann Perkins), guest stars as a surgeon, and as you can see in the video below, hilarity ensues.
Although Angie Tribeca's style of comedy is definitely different than a lot of the humor on Parks and Recreation, it's still great to see Jones and Scott sharing the screen again. Here's hoping that we'll get some more Parks and Rec reunions throughout Angie Tribeca's run.
Angie Tribeca airs Mondays at 9 p.m. on TBS. Check out the very short sneak peek below:
A baker has been murdered and the lieutenant is just sick about it. Tribeca must track down the murderer before any other people get murdered by that murderer. The only problem? She doesn'Â't know who did it.
[Photo via YouTube]