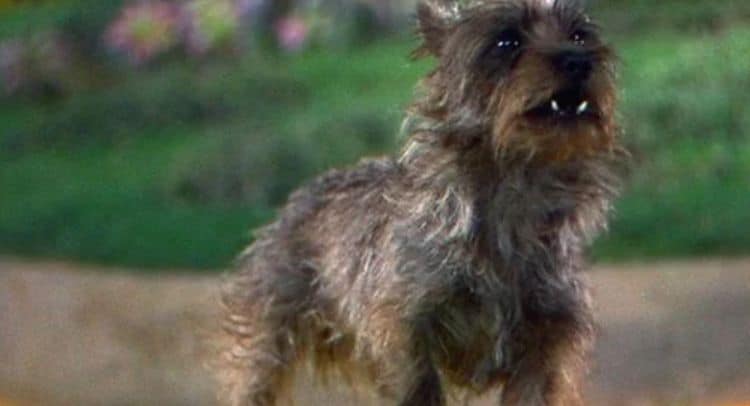 Well, this is certainly different. Most people would agree that Toto is in fact a very important part of the Wizard of Oz movie and that it would be awkward to not have the dog there, but an animated movie that's created from Toto's point of view is definitely bound to be kind of different, especially since it's likely to still allow Dorothy to call a lot of the shots since otherwise it would need to be a very different movie. It's bound to be any way for the single reason that Toto will be the main character, or so it sounds like. There aren't a whole lot of details that have been released concerning this movie yet, but one can only imagine that more will be forthcoming eventually since such an idea will definitely need to be explained to the fans t let them know what to expect and what it will be about. The movie does sound as though it will be a musical, which is to be expected since music simply tends to go with this project. But trying to determine just what might change and how it will create a vastly different experience is interesting when one thinks about it, especially since taking things from the point of view of a dog is going to change up the story a bit.
It's not as though the Wizard of Oz hasn't been altered in the last few decades, as it's undergone a few changes here and there as people have seen, and the world has even been expanded a couple of times in order to show more of Oz and even explain how things came to be the way they were when fans were first introduced to the insane but wonderful world. Usually, we get to see things from Dorothy's perspective since she was the focus of the story as a lot of people saw it, but eventually, we did get to see how the Wicked Witch of the East was created, and how her sister, the one that was smashed by a house, was even worse than she was initially. Surprisingly, a lot of fans didn't really care for the movie Oz, The Great and Powerful, which showed the origin of the two witches and of how the wizard came to be a part of Oz, though there are a few reasons why this happened. The story is one that many people have grown up on and introduced to their children and grandchildren in due time. It's also been one that many have thoroughly enjoyed in its original form, as many would likely state that the original movie was and still is the best. There's not a lot to argue with since everything that's come since has been kind of a pale imitation, even the animated versions that have attempted to recapture Oz and its wonderment while trying to expand things in a big way.
As can be expected, a lot of people are already commenting on this idea and making jokes or cracking wise in one way or another since the premise does sound a bit funky. It's not unheard of to make a movie and create it in a new image from the point of view of an animal, but Wizard of Oz is one of the many stories that feels as though it might be altered in a big way by this development. After all, Toto's importance is easy to see to the story, but at the same time, it kind of feels as though the tiny dog wasn't such a huge part of the story that his perspective would have mattered. Of course, that's a bit too dismissive since without Toto there it's likely that we wouldn't have some of the most classic lines in all of cinema, even if Toto couldn't do much more than bark or whine his affirmation at times. So thinking that this movie is going to be something that will please Wizard of Oz fans is kind of hard to see at the moment, but perhaps when we're finally treated to a trailer we'll be able to figure it out and fully understand just why this movie is bound to make some sort of sense.
Upon first hearing about such an idea it's very likely that some folks will look quizzically at the screen and wonder if this is a giant gag, a joke that someone is pulling that will be revealed at some point. But it's real enough, and while there aren't a lot of clues as to how this is going to work, the movie is going to be on the way eventually for people to take a look at. Hopefully, it will be something that people can get behind and enjoy since otherwise, it will join the many other attempts that are remembered by not necessarily celebrated.