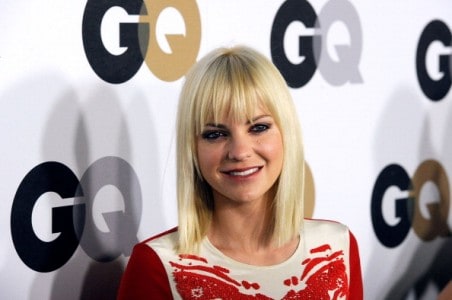 Anna Faris might be one of the coolest women in Hollywood. Not only is she the wife of Chris Pratt, a man who has become one of the hottest actors around in the past few years, she's also a mother and she's also one of the stars of the hit sitcom Mom. She always makes us laugh with her quirky personality and her girl-next-door personality, and we adore her. However, we don't know all that much about her these days since it's her husband who is always in the press.
She was afraid of being framed for murder
When she was only 8, she wore gloves everywhere she went. Even at home, because she was terrified that she might be framed for murder if she did not. She did not actually murder anyone, but her active imagination told her otherwise, and she was not taking any chances.
Her husband does her hair
Chris Pratt is a good hairdresser, and she often allows him to braid her hair. In fact, it's just one of his many hidden talents. I wish my husband could do the same.
She posed nude
Playboy has been in the news recently for taking the nude models out and dressing them — much to the dismay of many men — but Anna Faris had her nude chance. She did a film about being a bunny, and she got naked and posed for the world to see.
She doesn't go by Anna
We know her as Anna Faris, but her friends and family actually call her Anne. It's how you know if someone is really close to her or not. They won't use her full name.
She went to London first
When she first decided she wanted to act, she went to London. Now, most actors go either to New York City or Los Angeles for the same reason. She quickly learned that she went to the wrong city, so she came back to LA.
Be sure to check out Mom Thursdays at 9 pm on CBS
Photo by Getty Images