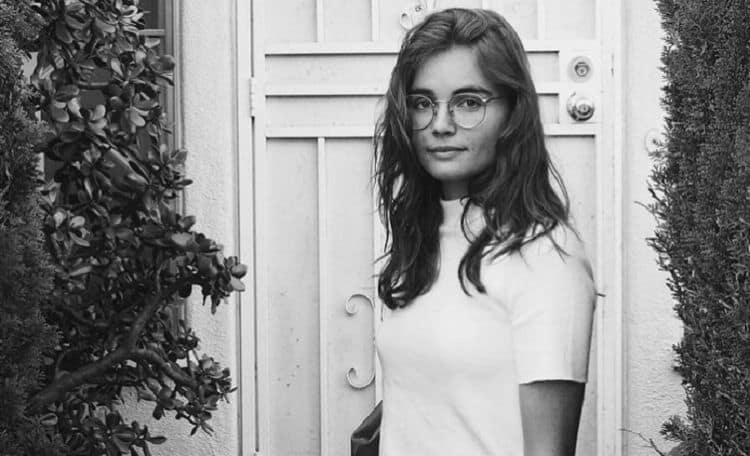 We don't know Anna Maiche in real life, but we like to think she is nothing like the character she plays on television. She's the very talented, very amazing dancer by the name of Cassie Shore on the hit new Netflix series "Tiny Pretty Things," and no one likes her. Well, their scripts tell them that they do not like her. They are all envious of her. She's the most talented student in the faux prestigious dance academy in the show, and her peers dislike that she is the number one. So, who is she when she's not being the nemesis of every dancer on the series?
1. She's Got a Nickname
You can just call her banana. It says to right on her Instagram page, so we assume it must be a play on her name. Anna Banana is something that many young women with her name go by. My kids call their nana Nana Banana, so we get it over here.
2. She's A Giver
When it's her birthday (it seems like October 15 is the date), she asks her fans and her friends and her family to donate to a cause that is close to her heart. She's got a deep love of things like the ocean, so she asked in 2020 for people to donate to a few of her favorite marine conservation charities. We love that about her.
3. She's Taken
From the looks of her Instagram page, she is a woman with a very serious love life. She's got some very sweet photos of herself with a man who goes by the name Jonathan Lorenzo. They share some very sweet anniversary posts to one another, and we think they are adorable together.
4. She Loves Dogs
She loves them so much that she fosters them any chance she gets. It's a hard job to take in a dog that needs a temporary home while looking for his or her forever home, but she does it. We know that this speaks very highly to the kind of woman she is, and it makes us happy.
5. Spoiler Alert
If you have not watched the show, it seems that everyone hates her. A lot. So much, in fact, that someone pushed her off a building and killed her in the show. Her slot is given to someone else to dance, and no one has to bother with her after this.
6. She Loves Games
Now, we have to also point out that she says that she is a game lover on her Instagram feed, but she also says she is quite competitive. Who isn't? Is it even fun to play a game with someone who is not competitive or fun to play with? Do those people exist?
7. She Enjoys Camping
Some people do. Some people don't. But, let us be clear that she enjoys the kind of camping the requires she get inside a real tent and sleep on the floor. She's not the kind of camper who likes to get into an RV and camp that way. Well, she could be, but she actually shows herself in a tent camping by the ocean, so…we assume that's her preferred method of camping.
8. She's a Ballerina
She might not have a large role on this show due to the fact that her classmates actually kill her, but she is a real dancer. She grew up in ballet, and she misses it often. She spent a lot of time dancing, and it's something she's proud of. We imagine she must be pretty good at it, too, for her to land this role. Most of the rest of the cast are all professional ballerinas turned actors, so she's fitting right in.
9. She's Not Too Private
There are a lot of people in Hollywood who don't share much about their lives, and that's all right. However, Anna Maiche does share a lot about hers. She's not often vague or seemingly hiding anything. She's open about who she loves, she's open about her love of dogs, and her excitement about her roles. We enjoy that about her.
10. She Loves Playing Characters
While scrolling through her social media accounts of her work, we get the overwhelming feeling that she really does enjoy playing the many characters she's been given. She resonates a bit with all of them, and she works hard to get to know the character. We have a feeling this is how so many good actors are able to really show their ability to play a role – by getting to know the role.