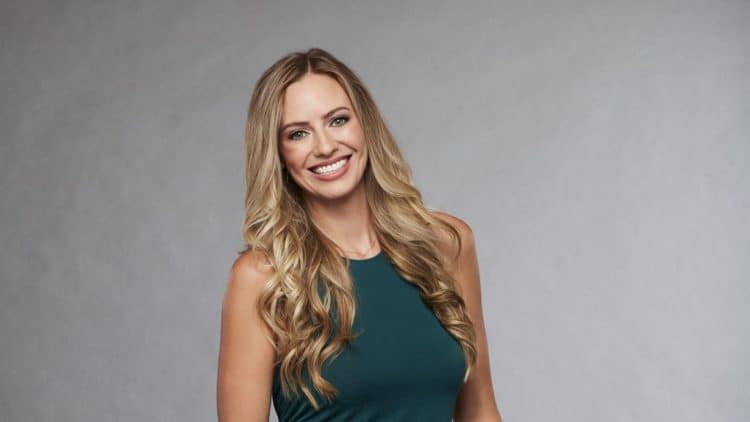 At this point when it comes to TV there are a few types of shows that seem to rule the roost so to speak, and reality shows are among that number. Annaliese Puccini is just one among many that has made her career on reality shows and while it would seem that she'd like to do more just like anyone that's been given a lot of face time on TV there does seem to be more that she might need to do in order to really break into show business. That being said though it's easy to note that at conventions and other gatherings there is still a big emphasis on reality TV stars whenever it seems that promoters feel the need to mention them. In a big way it would seem that reality TV is trying to simply stay alive when it comes to some shows, but it's here to stay seems to be the general consensus for others.
Here are a few things about Annaliese that you might not have known.
10. Like a lot of Bachelor contestants she's been on more than one show.
This seems to be the current trend since a lot of people now have done this and it seems to be working since some of them actually make it out with significant others for a while. How it works after that however is kind of varied since some people get engaged, some people just hook up, and some just don't last.
9. She does have a pretty good number of followers on social media.
Ever notice how many people follow reality TV and yet don't follow newscasts? One would think with all the sensationalism in the news that reality TV might feel threatened since both seem to be just as fabricated and prone to drama at times. Maybe if news anchor's had as many followers as reality stars we'd see a dip in reality TV for once.
8. She's done some acting and writing as well.
One thing people need to remember, myself included, is that a lot of the people that go on these shows do have something else going for them before they make their way to the TV screen. A good number of them are educated and a lot of them are professionals that have an impressive lifestyle. After all reality TV doesn't usually want the average person.
7. She's in her 30s at this time.
There's definitely an age range for this as well since while some people might be in their mid to late 30s, you'll typically see a lot of people in their 20s, which seems to indicate that the show is looking for people that are getting serious about a relationship or are at least open to trying one out.
6. Apparently after breaking her heart her former beau was shunned by the rest of the cast.
It's almost like going back to high school at times when you watch a reality show since there are definite cliques, plenty of attitude, and the kind of behavior that tends to make one think that some people regress the moment they get on the show. As Haley Cook from Fansided wrote Kamil did in fact kind of screw up in how he dumped her, and he ended up paying for it in a very juvenile fashion from the rest of the cast. One has to wonder why Annaliese didn't simply brush him off and move on.
5. It would seem she put more stock into the relationship than Kamil did.
This would be the answer to the last remark since obviously some people put more into a relationship than their partner, and it can hurt when someone simply dumps you and then tries to make a lame attempt at excusing their behavior. That being said though one would think that she would get back up and do her thing and just forget about what he did.
4. She's a very big animal lover.
Some people are indeed big animal lovers and tend to love anything that isn't human in a big way since it's so much easier to love an animal than a human most times. The biggest reason is that many animals are often quite grateful to simply have the attention.
3. She does enjoy dressing up.
Some folks love to exhibit a flair for the dramatic and just dress up in something that strikes their mood at that moment. There's nothing wrong with this since it indicates a free and healthy spirit as well as a need to express oneself when it feels warranted.
2. It's obvious that she loves to travel.
From her Instagram posts one can see that she does enjoy making her way to different places in the world and having as much fun as she can.
1. She does have a passion for art.
Annaliese is definitely able to appreciate great art and she's something of an artist herself as Drew Koch of Bustle has shown.