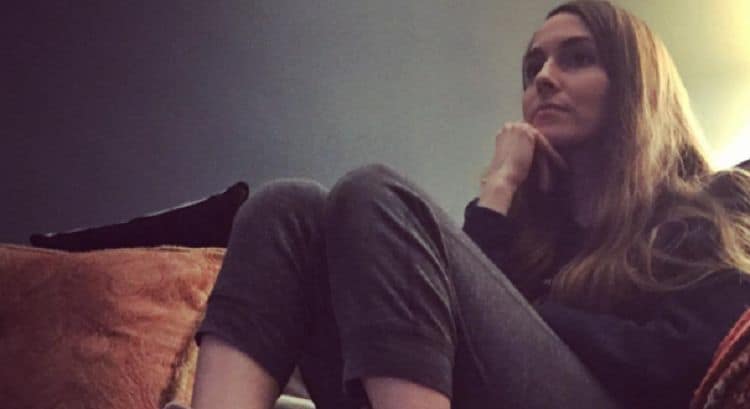 Even though Annamarie Tendler mostly works behind the scenes, she has still managed to make her way into the spotlight. Unfortunately, though, her recent time in the spotlight hasn't been rainbows and butterflies. It was recently announced that Annamarie and her husband, John Mulaney, would be going their separate ways after being married for seven years. The couple hasn't provided many details about their split, although it likely has something to do with John's struggle with drug and alcohol addiction. While it's never nice to see couples split up, it appears that both parties are doing what they need to do to be happy. Here are 10 things you didn't know about Annamarie Tendler.
1. She Is A Connecticut Native
As a Connecticut native myself, I can help but feel a twinge of excitement any time I find out that someone else is from there. Annamarie was born and raised in the state although there's no information on which town she's from. She was raised in a Jewish household, but it's unclear if she still practices.
2. Her Dog Probably Has More Social Media Followers Than You
Although Annamarie doesn't have any children, she is still a very proud dog mom. In addition to making appearances on Annamarie's Instagram, her dog, Petunia, also has an account of her own. Petunia is actually quite famous on Instagram and she currently has 161,000 followers. In fact, Petunia has more than twice as many followers as Annamarie.
3. She Is An Author
There are some successful people who can be a little stingy with their information, but Annamarie has never been one of them. Not only does she love sharing what she does with the world, but she also likes to share knowledge. She has released two books over the years, both offering hair and/or beauty tips. There's no word on if she plans to release more books in the future.
4. Makeup Isn't The Only Kind Of Art She Does
Within the entertainment industry, Annamarie is well-known for the work she's done as a makeup artist. However, her artwork extends far beyond that. She likes to work across a variety of mediums and designing lampshades is something she has become quite good at. Her lampshades and other pieces of art can be purchased through her online store.
5. She Is A Fairly Private Person
Even though Annamarie's soon-to-be ex-husband shared a lot of information during his stand-up comedy routines, Annamarie has always been relatively private. She hasn't done many interviews and has done a good job of keeping her personal life out of the spotlight. It's likely that she will make an effort to be even more private as she continues through her divorce proceedings.
6. She Studied At The New School
Annamarie attended The New School in New York where she studied psychology and writing. After a year, however, she decided to leave school so that she could focus on building a career in the arts. The decision may have been scary at the time, but it's clear that Annamarie made the right choice.
7. She Accused Ben Affleck Of Sexual Harassment
Hollywood may seem like a glamorous place, but time and time again we've seen that underneath it all there's a lot of questionable things going on. Annamarie found herself right in the middle of some of those questionable things in 2017 when she tweeted that Ben Affleck groped her at a Golden Globes party in 2014. As far as we can tell, Affleck never addressed the accusations.
8. She Likes Taking Pictures
If there is anyone who has a keen eye for beauty, it's Daisy. She is a talented photographer who knows exactly how to capture a breathtaking moment. Annamarie spent time studying photography at Parsons School of Design in New York City. She often shares the photos she takes on Instagram although it's unclear if any of them have ever been sold.
9. She Loves Fashion
Annamarie is truly a creative person to her core. She is well versed in several artistic disciplines and she seems to be drawn to new ways of expressing herself. Fashion is another area of the arts that she enjoys. In her Instagram bio, she refers to herself as a fashion researcher.
10. She Likes To Travel
Sadly, most people will never get to see nearly as much of the world as they'd like. Annamarie, however, is one of the lucky few. Annamarie has been fortunate to get the opportunity to travel all over the world. Some of the places she's been include Iceland, England, and France.