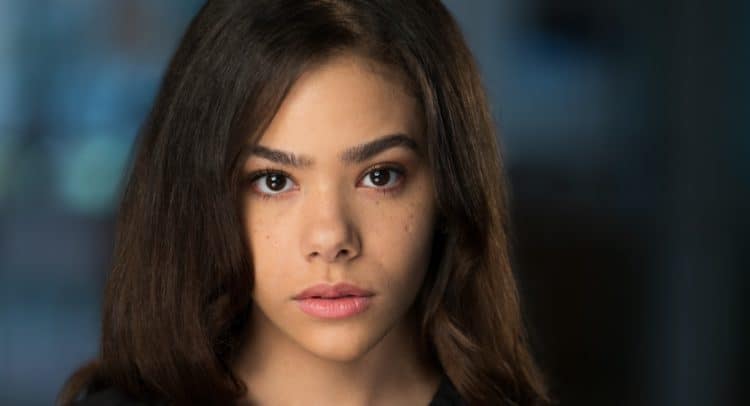 Everyone has that one thing that puts them on the map to success. Antoni Gentry has worked towards being an actress and has finally landed one series that will be aired on Netflix Canada next year. She has kept her life away from the press, but we have managed to gather ten interesting facts from her biography on IMDB as detailed below.
1. She has a passion for music
Hans Christian Andersen once said that where words fail, then music speaks and Antonia has taken these words to heart. Since she is an actress, words have become her way of earning a living, but we all need to take a break. Antonia escapes the rigorous acting schedule by engaging in her hobbies, which are singing and playing the piano.
2. She adores her cat
Cats are a strange species in the sense that they love to be pampered but still be left alone most of the time; no wonder introverts are compared to cats. The animals have also been said to choose us; unlike dogs, we do not own cats. Antonia loves pampering her cat Buttersworth with all the love she can give. Since the time spent with a cat is never wasted then Antonia has found the perfect way to spend her free time.
3. She went to Emory University
Education has always been overrated, but those who have had the chance to attend university or college know the exposure that the institutions grant them. Antonia was fortunate to attend one prestigious institution, Emory University, for higher education. The university is a highly-rated private campus and is proud to be associated with some notable alumni including Keri Hilson, Emily Saliers among many more. By being accepted into the university, Antonia Gentry proves to be an above-average student since one needs a GPA of 3.72.
4. Her mother wrote her first play
Sometimes, genes play a lot in what children do, while at other times, the environment influences their choices. Antonia seems to have inherited her creativity from her mother, who wrote for Antonia the first play ever she performed. Antonia's mother, Sandra, loves art and poetry and therefore helped her daughter perform an original work by writing for her a play. Whether they share the same love for music is not disclosed, but she might have inspired Antonia to take up acting.
5. She attended Davidson Fine Arts School
Antonia was determined to get the best foundation for her acting career. Consequently, she attended the best schools. For her middle and high school education Antonia went to Davidson Fine Arts School which has been ranked as the number one school in Georgia for seven years. For two consecutive school years from 2002 to 2004 this school was named a magnet school of excellence nationally. The school is proud to be associated with Antonia Gentry whom they fondly call Toni Gentry for her achievements as seen from their Facebook page.
6. Two movies changed her life forever
Films are produced for entertainment, but some of us draw inspiration from them as well. Being a piano lover, one of the movies that forever changed Antonia's life is "The Pianist." This film is a historically accurate film that tells the story of the Holocaust from the experience of Wladyslaw Szpilman. Antonia's life also was changed by "Pan's Labyrinth" which teaches about disobedience and encourages people to stand their moral ground no matter the cost.
7. She was born in Atlanta
Antonia's life has not been painted on the internet, so we barely know of her family. Whether she has siblings or not, or whether her mother Sandra is married or not is not disclosed. It is also not revealed where she went for her elementary education, but one thing that has been repeated is that she was born in Atlanta. From her university and high school education, one thing remains evident; she has remained in Georgia for most of her life. Now that she is pursuing a successful acting career she might have to move from state to state for production purposes.
8. She will star in a new Netflix drama
Antonia has been working all her life towards making her mark in the entertainment industry through her acting talent. While the theater is one place to showcase her gift, nothing beats the thrill of being on the screen, especially when it is through a series ordered by Netflix. Antonia has been lucky to land a role in an upcoming drama that has been compared to "Gilmore Girls." Antonia will star alongside Brianne Howey in which Antonia will play the 15-year-old daughter, Ginny Miller. The series will premiere in Toronto next year and joins other shows on Netflix that features young adults, such as "13 Reasons Why."
9. Her acting prowess led her to compete on national levels
When you want something so bad that you have chosen it as a career, then you will do everything possible to make it happen. Antonia knew that she wanted to be an actress after her studies and she wanted to be successful too. Therefore she prepared herself by acting in her middle and high school. Since she was so good at it, Antonia went from regionals to state and eventually wound up competing at national levels. Although no news of whether she bagged any awards have been disclosed as yet, Antonia always gave a spectacular performance to warrant her to go to nationals.
10. She led the Rathskellar improv comedy club in Emory University
Antonia has proven that she is not one to sit back and wait for destiny to lead the way. Instead, she takes matters into her own hands and lights her path. When in Emory University, Antonia was set on practicing her act; therefore, she become a leader of the Improv Comedy Troupe. Improvisation is theater in which most of the play or all of it is unscripted or unplanned. It is a technique that helps to train actors for both televisions and stage and Antonia utilized this club to hone her acting skills.