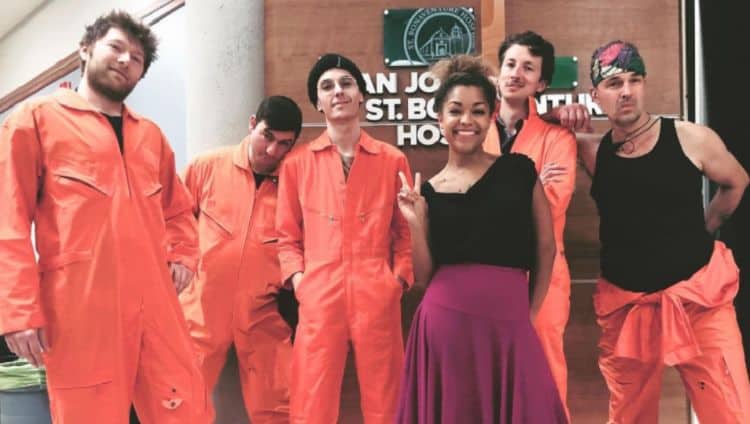 Antonia Thomas has been acting professionally for over a decade, and she had managed to accomplish a lot in that time. Her resume currently has well over two dozen credits and she has a lot of other great things to share with the world. She has become known for several projects, but many people will recognize her best for her role in shows like The Good Doctor and Misfits. She has even landed a few film roles over the years and she's proven that there isn't a single screen that she can't light up. Anyone who has seen her work would probably agree that her performances are unforgettable, and it will be interesting to see what she does next. Keep reading to learn 10 things you didn't know about Antonia Thomas.
1. She Comes From A Diverse Background
Antonia was born and raised in England to a Black-Jamaican mother and a White-British father. Although Antonia's mother worked in the science field, her father is a creative. He is a classical singer who has worked all throughout the UK and has become highly respected throughout the industry.
2. She's Always Wanted To Act
There are lots of actors who don't discover their love for performing until they reach their teenage years or early adulthood. Antonia, on the other hand, has always known that acting was what she wanted to do. However, Antonia's mother always wanted her to become a doctor. While Antonia never made it to medical school, she has gotten the chance to play a doctor on TV.
3. She's A Formally Trained Actress
Once Antonia made up her mind that acting was what she wanted to do, she knew that she had to put lots. of work in to make that dream come true. Antonia studied acting at Bristol Old Vic Theatre School where she earned a bachelor's degree in 2009 – the same year she joined the cast of Misfits.
4. She Loves Being Outdoors
When you work as hard as Antonia does, it's always nice to take a break and enjoy some time away from the camera and the spotlight. Antonia enjoys spending as much time outside as she can. Some of her favorite activities include kayaking, hiking, and swimming.
5. She Has Behind The Scenes Experience
At this point in her career, Antonia has focused most of her attention on acting. However, she's already experimented with what it's like to be behind the scenes. She made her debut as a writer and producer in 2020 with the film Freedoms Name Is Mighty Sweet and she has plans to do even more work behind the camera.
6. She's A Painter
Acting isn't the only way that Antonia likes to express her creative side. She is also a very talented painter who has been perfecting her craft for several years. In addition to creating her own art, she also loves visiting museums. Unfortunately, we weren't able to locate any of her work but hopefully she'll start sharing some on social media.
7. She Was In Teletubbies
Most of Antonia's fans are familiar with the work she's done in The Good Doctor, but what they don't realize is that she was playing an entirely different role prior to being cast in the series. From 2015 to 2018, Antonia was the narrator on the popular kids series, Teletubbies.
8. She's A Musician
Antonia is the true definition of a woman of many talents. On top of painting and acting, she also has a musical side. She has a beautiful singing voice and at one point thought she was going to go the musical theater route. She eventually, however, realized that she wanted to focus solely on acting.
9. She Loves To Travel
Most people would agree that seeing the world is a priceless experience. Antonia is one of the lucky people who has been able to travel far and wide. Over the years she has gotten to visit places all over the world and she enjoys getting the opportunity to learn about new cultures and traditions.
10. She Was In A Coldplay Video
Antonia's career has been full of memorable opportunities and one of them was the chance to work with the award winning band Coldplay. Antonia appeared in the video for their song "Charlie Brown" The video currently has more than 148 million views on YouTube. When describing the experience, Antonia told The Scotsman, "When I got the request to be in the Coldplay video I jumped at it. For me and Elliott Tittensor [Shameless], who's become a mate, it was like being at a private Coldplay gig. It was incredible, so cool."