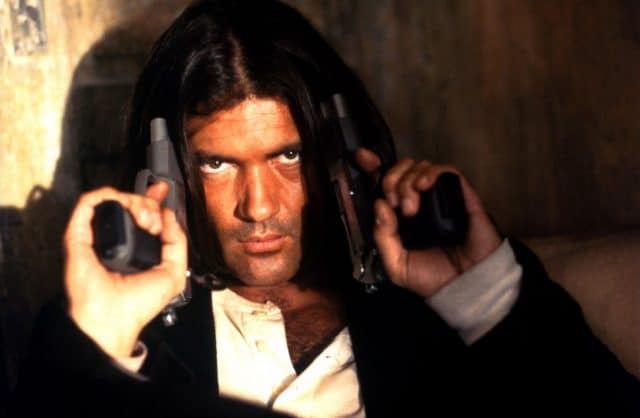 Earlier this week actor Antonio Banderas was rushed to the hospital after experiencing "agonizing pain" in his chest.  Banderas, 56, experienced the pain after exercising in his mansion in Cobham, Surrey, and was taken into St Peter's Hospital in Chertsey by paramedics.    Banderas, who lives in his five-bedroom abode with his girlfriend Nicole Kimpel, 37 – told The Sun newspaper he had experienced an "episode" and thanked the medics for their care.
When the star's marriage ended to Melanie Griffith in 2015 Banderas used the five bedroom home as a retreat and place to get himself well.  Apparently he's extraordinarily attached to his home and used it as a place of healing.  The actor has admitted that since the collapse of his marriage that his life has undergone a huge change.
We don't tend to see Banderas on screen as often as we used to.  The actor has been doing a lot of voiceover work but as far as landing any leading roles, it's been scarce.  But that doesn't mean he hasn't been busy with other endeavors. In addition to his acting career, Banderas has studied fashion at Central Saint Martins college in London and recently created his own menswear line.
Exercise appears to be a big part of the actor's life so this incident came as a shock.  When asked about his lifestyle and Surrey Banderas had this to say
"I find Surrey completely magical. I am not a party person anymore, so I have the space and peace to write and really get inside my own head – I am working on several of my own scripts. I go cycling in the woods and everyone in Cobham, Weybridge and Esther is incredibly friendly. Above all I am surrounded by nature. I love watching the deer and foxes that come to my garden."
All signs point to Banderas being OK so we hope he continues to recover.