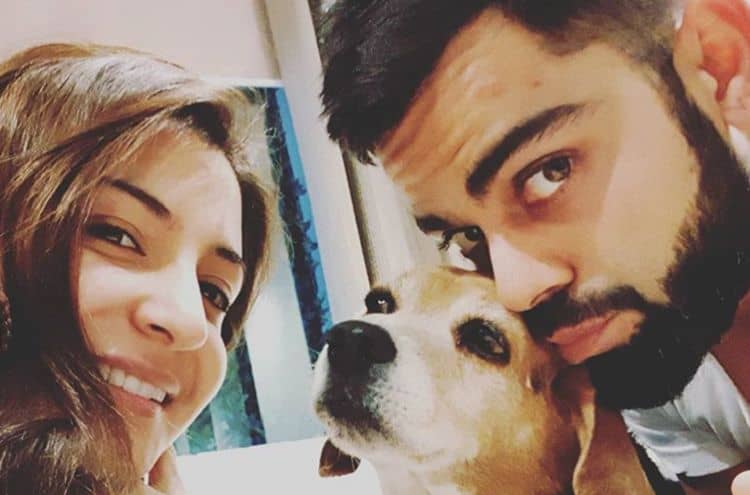 Anushka Sharma is a celebrated model from Bangalore. She began her career in the field in 2007 but also discovered that she has a talent for acting. This was her dream and she had accomplished it in grand style, but fate had something different for her. Although she had a bright future as a model, she also had a talent for acting, and when she landed a spot in Bollywood with Rab Ne Band Di Jodi, working with Shah Rukh Khan, who also happens to be her favorite actor, the die was cast. She became an instant hit with viewers and the rest, as they say, is history. Here are 10 interesting facts about Anushka Sharma that you probably didn't know.
1. She is the co-owner of a production company
Anushka Sharma is more than a professional model turned actress. She and her brother Karnesh went together in co-founding the company that is called Clean Slate Films. Her brother takes care of the majority of the production work. Who would have thought that in less than a decade, Sharma would not only be an actress, but also a producer?
2. Anushka is a forgiving person
Anushka Sharma has a good sense of humor but she also has her limits. It was reported by Bollywoodlife.com that Ranbir Kapoor, who is known for teasing and tantalizing his co-workers gave her such a rough time that it brought her to the point of tears. Even though he made her cry, Anushka bears no hard feelings and she made it clear that she has a lot of respect for him because he is a good actor.
3. Sharma has had some lucky breaks
Breaking into the modeling industry can be very difficult for new and aspiring young models. While most often, girls must submit a portfolio of their pictures or previous work to even be considered, this wasn't the case for Anushka. She was actually spotted by the famed fashion designer Wendell Rodricks when she was on a shopping trip at a Bangalore mall. He saw her and wanted her to give it a try. It's almost as though fate had its hand in her getting this lucky break.
4. Anushka is an award-winning actress
Anushka Sharma hasn't been in the Bollywood film industry for very long, but she has risen to the status of being a highly celebrated personality in the business. The Union Ministers Nitin Gadkari and Piyush Goyal presented her with the Smita Patil Memorial Award in Mumbai. The group is an educational and socio-cultural group with a non-profit status.
5. She is a vegetarian
Anushka believes in living the most healthy lifestyle possible, and at the same time, she has a love of animals. She was honored with a PETA award in 2015 called the Hottest Vegetarian Award. Sharma is well-known for promoting a plant-based foods way of life.
6. She will go to great lengths to avoid paparazzi
Sharma is a film star and as such, she does crave a certain amount of attention as most in the business do, but there are times when she just wants to have her privacy. Constantly hounded by the paparazzi, one time, she escaped them at a Mumbai multiplex by jumping over a railing to get away from their invasive questions and flashing cameras. Although it's nice to be in the limelight, everyone needs to have a certain amount of privacy in their lives.
7. Anushka is extremely competitive
Anushka shared in an interview with the Tribune.com that she views every other actress in the business as her competition. When you are vying for a role, you're going up against every other actress that wants the part. She is aware of the necessity of maintaining physical beauty as well as a nice personality, and she is not under the illusion that just talent alone will get you where you want to be in Bollywood. Looks and acting skill is requisite.
8. Becoming an actor wasn't her first choice
When Anushka Sharma was pondering her career options as a young person she shared that she had never made plans to become an actress or even a model. Her first choice was in the field of journalism, and she went to college for that purpose. It was happenchance that she was approached by a famous fashion designer in a mall and recruited to be a model. The acting just sort of fell into place after that.
9. Anushka Sharma is married
Anushika Sharma is a happily married woman. She recently married the love of her life, Virat Kohli. While there are some fans that might be a little disappointed that she is not available, we're all very pleased that she has found happiness in her partner.
10. She believes in preserving the environment
Anushka Sharma is very active in promoting causes that will help to save the environment. She is also an animal lover. She uses her status as a celebrity along with social media to encourage others to jump on the bandwagon and do their part to participate in cleanups and other healthy activities. She also asks people to make sure that they keep their animals safe by keeping water handy when it's hot outside. She's somewhat of an environmental activist and she certainly does set a good example for others to follow. She does the best that she can to ensure we're all doing our part.