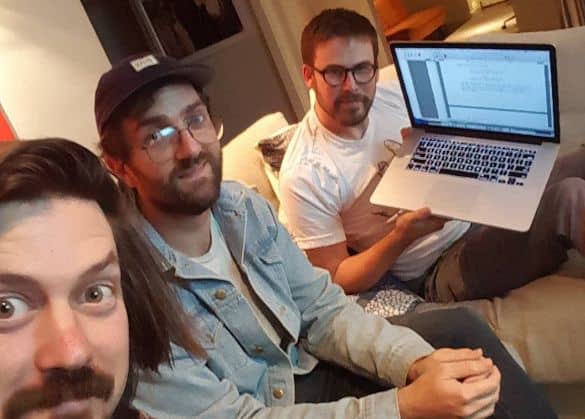 Does anyone remember "The Whitest Kids U Know?"  The show'ss roots go all the way back to 1999 while Trevor Moore was in visual arts school. The group consists of Trevor Moore, Zach Cregger, Sam Brown, Timmy Williams and Darren Trumeter, though other actors occasionally appear in their sketches. They were accepted into the HBO U.S. Comedy Arts Festival in 2006 and won the award for Best Sketch Group.  The show itself lasted for 4 seasons both on Fuse and IFC.
Moore and Cregger wrote, directed and starred in the 2009 comedy film Miss March. In 2012, Moore wrote on his website that a true Whitest Kids U' Know movie was planned, and that the script was currently being written. On February 11, 2017, Moore announced via Instagram that the film's script had been completed.
The caption on the Instagram post reads: "Finished the WKUK movie script. It's OK."
So basically there's a show coming to Netflix called "Dear White People" and a movie coming called "The Whitest Kids U' Know."  Is this a coincidence that this is all happening during the Trump administration?  I find this to be a little too coincidental.  Anyway, legions of WKUK can rejoice knowing one of their favorite comedy teams will hit the big screen.