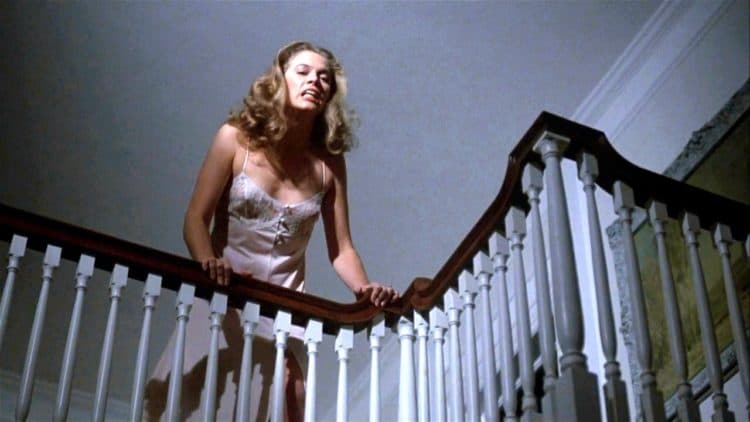 Back in the 80s there were a lot of stars that were shining brightly and looked poised to make their way into the 90s in a big way, but Kathleen Turner was one of the most impressive and definitely, if you ask most men, one of the hottest women of the decade and was bound to be someone great when she really turned on the charm. From Romancing the Stone to Body Heat to The War of the Roses and everything in-between she was someone you looked to and knew that she was going to deliver a quality movie that you'd want to see no matter if you were into the subject or not. Even into the 90s she was still something of an impressive sight, though the 80s was undeniably her decade when it came to be impressive and altogether awesome since quite honestly there weren't a lot of people that could touch her in terms of acting or in terms of the allure that she brought to the screen.
Would you like to know something even greater about her that those in the 80s were still figuring out well into the 90s? As Maureen Dowd of the New York Times might agree, she's someone that can disappear into a crowd somehow and go completely unnoticed. She could do it then just as she does it now, but back then it was harder to believe since she was such a hot commodity in show business and one would have thought that she would stand out from any crowd. Not so it would seem since she was in a way very good at what she did when it came to downplaying her looks and making herself seem like just another part of the crowd. Her on screen persona was larger than life and painted her in a glamorous way that many would instantly recognize if she took to the streets in such a manner. But for her own reasons Kathleen often decided to kick around town or wherever she was in a very muted fashion that wasn't really frumpy but was more down to earth and allowed her to move about without gaining as much attention as you might think.
If you've asked why any star would do this you obviously haven't seen just how big of a crowd some of them can pull down when they go out decked to the nines. This was just as true back in the 80s as it is now, though it's hard to tell if the parazzi have gotten more insistent in their manner or have eased back a bit since such things seem to come and go like waves of irritating photo flashes that accompany the inane questions and whirring and clicking of cameras. For a good long while it would seem that Kathleen simply knew how to get around the press and didn't feel the need to attract a lot of notice when she was out and about. It's kind of obvious that people recognized and found her occasionally, but unlike you see in the movies or on TV the paparazzi aren't exactly a group of photo sharks just out for a prowl all the time and it's likely that she knew how to get around them and would pick her spots.
Time, as you can see from her current pictures, has not been entirely kind of Kathleen as the decades since the 80s have seen a very gradual but eventual decline in the looks that used to drive men wild. But before you decide to jump all over me for such a comment take into consideration that during the 90s Kathleen did suffer great from rheumatoid arthritis and had to start taking medication that not only affected her acting as it made her 'fuzzy' as she's said in the past, but also started to affect her body. That and the continued alcohol consumption kind of knocked her out of being the leading lady as she began to age quickly and lost out on a good number of opportunities. Thankfully the eventual remission that she needed happened and her medication woes began to ease up as well, allowing her to take on more parts despite the fact that she was no longer the same vibrant woman she'd been back in the day. As Christine Isley of the Daily Mail puts it though, she hasn't lost an ounce of that charisma that once made her one of the most popular women in Hollywood.
The fact that she's still around and is still remembered for her contributions is enough for a lot of people, though it's pretty obvious that at this point she's not going to be seen as the leading lady anytime soon, at least not in the same regard as she was back in the 80s. Still, it's enough to say that her works is still appreciated to this day since back then she was one of the absolute best in the business and made a very big mark that will stand for some time to come. As it's been revealed by Christina Radish from Collider, Kathleen would even be open to bringing back one of her most popular characters from the movie Serial Mom. That seems like it'd be a lot of fun.