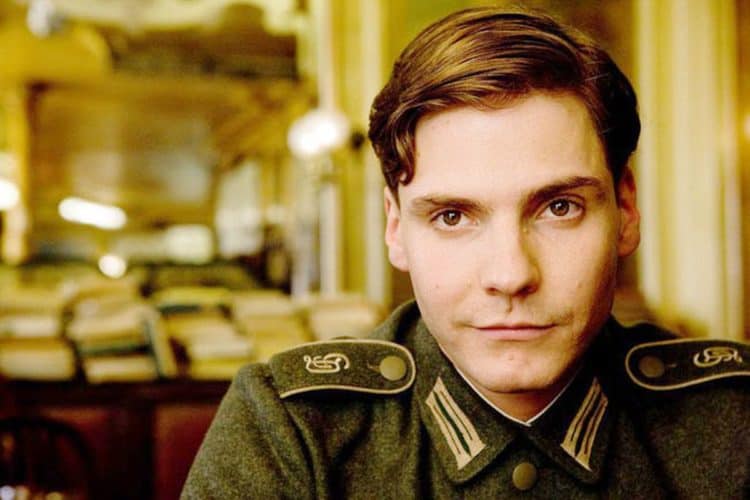 It would seem that there are always going to be those actors that don't seem to get enough credit for the things they do and Daniel Bruhl has been among their numbers for a while. Let's kind of forget the regrettable part he played as Baron Zemo in Captain America: Civil War for a moment and think more about some of his better roles that have really seen him shine. Daniel has a list of movies to his credit that have been either Indie in nature or have been touted as some of the best to roll out in a long time, and yet for all that he's put into them he really doesn't seem to get noticed all that often. It's true, in some cases he's put into a role that should have more prominence as it did in the source material, but is somehow buried by something else and made to seem less important, but then there are movies that bring him back to the forefront where he belongs and offer him a chance to shine in a manner that is nothing short of brilliant.
His time in Rush with Chris Hemsworth was unfortunately kind of forgettable since when it came out there were other movies to see, other stories to pay attention to, and much like the characters in this movie, Hemsworth was the more popular of the two and the more flamboyant, meaning he was the guy that was bound to get noticed the most. The eventual respect that was held by the two characters for one another was a touching part of the movie, but when compared to someone like Hemsworth, Daniel is kind of a hard guy to remember since he's a little more plain despite his obvious talent and insane amount of acting ability. A lot of his characters seem to be kind of arrogant, full of themselves, and very confident in their abilities, so it's kind of a wonder if perhaps this just another reason that people look past him. It's a thought really, nothing else, because it doesn't hold up as much of a theory since other actors are like this when they're playing a character and seem to get just as much if not more attention than Daniel and many others.
In some ways he's definitely an actor that needs the right part to make him stand out in some way since otherwise he seems to get lost in the mix and forgotten all too easily. One instance of this happened during Inglorious Basterds when his story line was almost completely forgotten at some points in the movie only to be remembered when he was on screen or when someone made a reference to the movie that was being made of his heroic stand against the Allied forces. This fictional accounting of World War II was humorous in some ways and definitely rather dark in others, especially when it comes to his character's death scene since at this point it's finally been established that he's not quite the good person that some have wanted him to be and is ready to take by force what Shoshana won't give by choice. Of course when she shoots him and he shoots her in return their part in the tale comes to an end and we worry more about the Basterds again since they're the main idea of the movie and the ones that our attention were focused on to begin with.
It doesn't seem fair but it seems like a common occurrence since it is something that happens quite a bit to some actors. Such individuals tend to be those that are good at what they do, have an impressive resume, and are skilled enough to take lead roles when they're offered. But somehow, some way, these individuals still manage to get less credit and take away less of the glory for their work than their costars since they somehow become the ghost on the set that's there and can be seen, but is otherwise pushed to the back or kept within the crowd at times so as to push forth other actors and ideas that have little if anything to do with them. Daniel Bruhl is the kind of guy that seems to get lost in the mix at times and it's kind of hard to accept since he's been a big part of some of the best films in the industry. It could be that he's not the type to force himself into the scene or it could be that he's just grateful to be there or it could be something else entirely, but he does his absolute best when he's on screen, and still doesn't get enough credit. All in all though it's easy to get the feeling that he's going to turn out to be one of those actors that is one of the most successful overall since he also doesn't seem to push himself on anyone in terms of his movies.