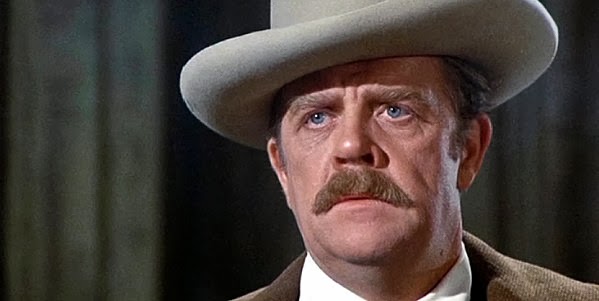 It's not hard to find footage of Pat Hingle since he was one of the many actors that weren't always celebrated as a big deal in the movies and on TV, but he was definitely present and helped to make things a little better in his own way. The actor sadly passed on back in 2009, but there are plenty of movies that one can watch that feature him in some of his best roles. A lot of people probably remember him bet as Commissioner James Gordon from the Batman movies, those featuring Michael Keaton, Val Kilmer, and George Clooney. He's also been in several other movies, and as some might remember, hopefully, he was the narrator for The Land Before Time. It's true, go on back to the first movie, not the sequels that kind of pulled away from the main plot, and you'll hear his voice narrating Littlefoot's story. Pat's career was one that included quite a few roles that didn't paint him as the most popular character, but he did usually have a role within his movies that made him someone that would have been missed had he not been there in the first place. His role as James Gordon was one of those since this character has been a part of the Batman story for a while.
In the Batman movies, he did star in though he was a man that had already seen his best years come and go since he wasn't the Gary Oldman type that was fairly energetic and could still be called an active participant in the movie. But his strength of character was there since he was perfect for the movies he starred in. His roles usually allowed him to carry more authority for good or ill since he also starred in Stephen King's movie Maximum Overdrive, and the role he played was one that saw his character act like a complete and total sleaze that took advantage of people. Pat was one of the many that could make a person believe in his character so deeply that the audience would end standing behind or absolutely hating said character when all was said and done. There were those characters that managed to divide fans a bit since as it was seen in The Quick and the Dead he did play the part of a bartender that, much like the rest of the townsfolk, was afraid of the man that ran the town and therefore wouldn't do or say anything against him or any individual that was in good with the said tyrant. The kind of character that acts powerless can really divide people at times since it's hard to know whether to like them or condemn them for being so weak that they can't do anything. Obviously, it's not the actor's fault, but it is the kind of talent that's great to see since it evokes a reaction from the audience, which is what is desired after all.
Pat was kind of like an old grandpa character the older he got, someone that you could honestly believe was cantankerous but had the capacity to be a very nice and decent human being. The number of roles he took in various movies and TV shows were numerous and it's likely that he was often referred to as 'that guy that starred in this or that movie'. This kind of reference isn't exactly a bad thing since it means that people recognized him and simply couldn't remember his name or where they'd seen him before. It's also a term of endearment since remembering him was pretty easy since he put a great deal of himself into each of his roles. This would no doubt make a lot of people wonder if he really was the kind of guy that he played on screen or if he was someone entirely different when the cameras were off, but it does feel as though he was a very unique individual that knew how to navigate his way through the show business scene and didn't have much trouble getting a role here and there. The fact that he wasn't the leading man a lot of times wasn't that big of a deal considering that the roles he did take on were well-scripted and allowed him to basically be a different version of the same person at times given that he didn't have to go that far out of character on a regular basis. If one goes and watches the majority of the movies he's starred in he doesn't really portray a lot of characters that that different since he tends to play a person that deals with whatever circumstances have been given to him. In a very real way, this was perfect for Pat since he became an accomplished supporting actor. It's safe to say that he's missed.