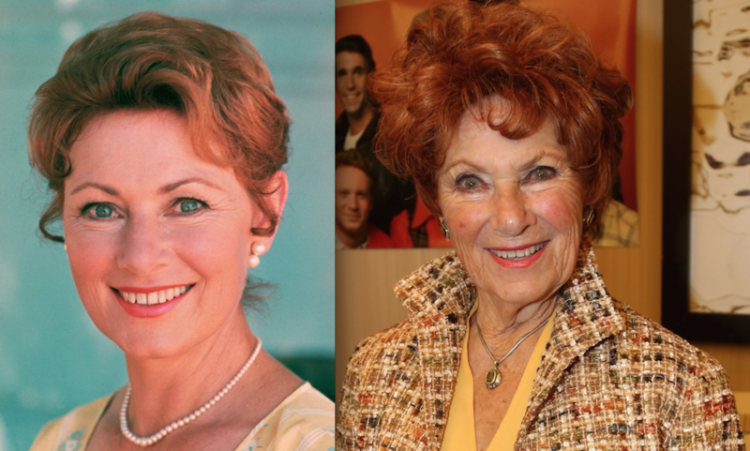 Any woman that's ever played the role of a TV mom has likely gained some attention with fans since their roles have changed greatly over the course of the last several decades. Marion Ross was one of those that played such a role with great skill and kept to the times it would seem since she played none other than Marion Cunningham on Happy Days. She did have many other roles aside from this but as many people would claim, and rightfully so, she's gone down in the hall of fame as far as fans are concerned when it comes to TV moms and just how influential they've been over the years. For some people TV moms have been the guidance and the kind words that their own mothers either never gave or couldn't give for various reasons. For others it was just pure entertainment and she's been one of the best for a long time. Obviously she's kind of faded into the background as of now but her legend is still there along with everyone else's from that time period that's still around, and it's enough to ensure that she's still one of the most well-remembered actors from her era.
To be honest she showed a lot of promise when she was still young as well since she became interested in acting when she was 13 and even changed her name because she thought it would look better on a marquee someday. If that doesn't tell you her level of ambition at that time then nothing else would. When she attended college she was voted as the best actress in the entire university, so it was kind of obvious that she had her sights set on something higher and most definitely loftier for her career.
Strangely enough she had many roles before the one that would cement her place in the minds of so many fans, and she made her film debut in the early 1950s. It wouldn't be until almost 20 years later that she would star in Happy days, a show that lasted for 10 years and touched millions worldwide with its different characters and mostly wholesome themes. By the end of the show's run however she'd been gifted the reputation that her early years had already developed and then some, becoming an icon to many and a certified star to everyone. She even showed up on a couple of spinoffs to Happy Day as well, but those obviously didn't go quite as far. Her reputation was pretty much set in stone at that point and there wasn't much, if anything, that could tarnish it.
From there however she kept acting and made her way to other shows such as The Love Boat, which she'd been guest-starring on during her stint with Happy Days, and then on to the Drew Carey Show as Drew's mother. She was also seen in That 70's Show as the mean grandmother, and even appeared in the Gilmore Girls. She's also given her talent over to voice acting for a few different animated shows and has done quite well really. After a long and storied career however Marion finally decided to hang it up just this year, taking what time she has left to enjoy herself and live as she wants to. No one could possibly fault her for this since she's been in the business for decades and deserves her peace and quiet, if in fact that's what she's looking for, as she gets to take some time and just kick back. After all, wouldn't the rest of us like that chance now and again? After bringing so much joy to so many you should be able to get the feeling that she's earned her respite from the business and should be able to just step away from it all.
One other note of interest however came in 2011 when Ross and a group of her costars decided to try to sue CBS for using their images on various merchandise without paying them the royalties that had been discussed in their contracts. This came about when one of Marion's friends was in a casino and saw a slots machine featuring the Happy Days cast and told her that the jackpot came when four of her image came up at the same time. This inspired Ross and several of her costars to investigate, whereupon they found that they were in fact not getting paid for the use of their image. Unfortunately the judge they went in front of denied their claim, though the same judge also denied CBS's attempt to have the matter thrown out. Eventually CBS paid the actors a settlement and agreed to keep to the contract from that point on. To some that might seem a little petty but if it's in the contract then it needs to be honored.
She's led a truly wondrous career, and even better is that now she gets to sit back and remember it fondly.