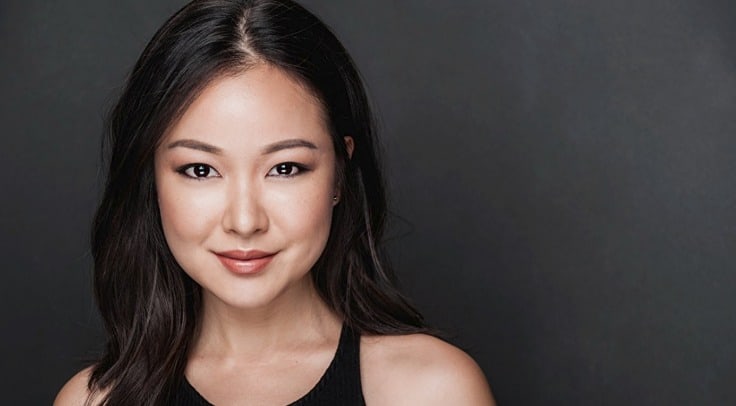 Charlet Chung has an interesting story when it comes to how she got into acting. She was only five years old when it happened and apparently she was signed by an agent on an airplane. That's crazy enough that it could be entirely true and it's what she's sticking with so it might be truer than people would give it credit for honestly. You can't help but be impressed, amazed, and somehow confounded at the same time. What in the world did she do to impress the agent? Did she perform a voice for them or act out a scene? It's not really known but at this point it's less than important since she's been an actor for some time now and has proven that she's worth keeping around.
Her voice acting is also a big part of what's gotten her noticed since she's managed to lend her voice to a couple of areas that are well known to many fans and are highly appreciated. While video games aren't always known for voice talents they've been highly popular when they feature known actors as it makes them that much more special and capable of being recognized. There's just something about an actor that's been around voicing a part in a game that makes it that much better for many players.
Overwatch
D. Va is, surprisingly, a gamer within the game that was recruited by her country to combat a very real threat that attacks every so often and learns from every encounter. As a gamer she has the reflexes and the well-honed instincts necessary to take the fight to the enemy and also sync up with other fighters in order to share tactics and combat techniques that give her allies the edge in battle. Overwatch is a game that has gained rapidly in popularity and has managed to provide room for many upon many individuals that have found themselves drawn into the wider world of gaming ever since the internet was introduced into the mix. Charlet doesn't just lend her voice to the game however as she's also been heard to voice D.Va in animated shorts like the one above as well.
Call of Duty: Black Ops III
It makes me feel old now that I can recall when the first Black Ops came out and how awesome it seemed. The game has been changed and the characters have been made to step up to a whole new battlefield in this one as gamers can take on people from across the world and challenge one another in ways that never used to be possible. Seraph is just about as awesome as she sounds, though her angelic name is more in keeping with the wrath of God-type angels rather than the sweet, cherubic beings you see every now and again around Valentine's Day and in movies. This Seraph is tough, mean, and downright wrathful. She's the kind of soldier that will taunt you if you're doing poorly and only congratulate you if she sees you as an equal. This kind of role requires someone to be downright tough, or at least be able to act that way. You can imagine that Seraph in real life would be the kind of person that had been through the kind of life that had forced her to see too much and do far more than her share, but was so hardened and bred into battle that she couldn't bring herself to do any less.
Charlet has certainly had her fill of some of the most influential voices that are out there since Overwatch and Call of Duty are two of the most popular games to ever come around. Some might debate that claim over Call of Duty but Overwatch has certainly racked up the fans since its inception and continues to grow as it changes and adapts to the new fans coming in and the fans that are still there that want more. Online gaming has definitely found use for voice actors both unknown and famous and Charlet Chung is just one more to add to the ranks. It's great how she can sound so upbeat and so chipper and then turn around be so cold, almost as if her character would gladly feed you to a pack of starving dogs if you were the enemy.
For video games the voice actors never used to be that well-known since let's face it, the voices of popular video game back in the day weren't deemed all that important. Even when games like Mortal Kombat came in all that really needed to be done was a couple of catchy lines and a lot of grunting and growling. Now however people want their game characters to sound as they should and have some personality. Thankfully people like Charlet Chung are happy to oblige.