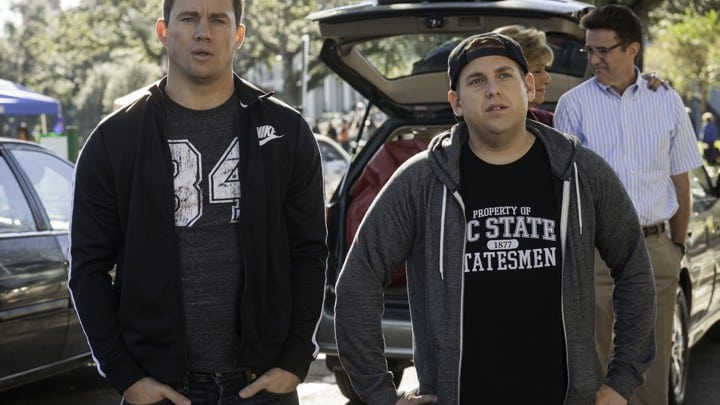 As Sandy Schaefer from ScreenRant has put it we seem to be right to anticipate 23 and 24 Jump Street, but not quite in that order. While you might be wondering just what could be in store for the two heroes from the first two movies, Jenko and Schmidt, have been through high school and college, the next logical step would be, well, it's hard to say. One thing that's going to be talked about up until the next two movies are over and done with is the fact that 24 Jump Street is coming out first, only to be followed by 23 Jump Street after. The two movies are, for some reason, going to be split up and shown in reverse order according to Matthew Mueller of ComicBook and just about everyone else. Right now that seems to be all that anyone knows for certain since the movie is still in development and is bound to take a while to wrap up.
Honestly though 22 Jump Street seems like it should have been the last one since the progression from high school to college should have been it since that was a nice, smooth transition that was still kind of hard to fully accept since Hill and Tatum don't exactly look like your average young folks considering that they're so much older. But in the spirit of the whole Jump Street attitude they definitely made the films memorable and they even made the sequel look pretty good. But if you read what Allison Willmore from BuzzFeed has to say you might find yourself agreeing at least that sequels aren't entirely horrible as people think, and 22 Jump Street did in fact make a pretty good accounting of itself. But going back to the well again and again would kind of show the desperate need for storytelling that only so much recycling of old stories can help. In essence these first two films were great, they were a return to the show that a lot of us enjoyed watching and likely wanted to keep going past the 90s. But stretching it any further seems like it might be a huge mistake and more than that, it seems as though it would break from the conventional idea that good writers can come up with ways to present anything in a way that people will love.
Quite honestly you can only use that line for so long before you finally stop believing it yourself since in truth you can only use a story so many different ways before it starts to fray at the edges like a well-worn blanket. Once that happens it's time to put it up for a while and let it rest while you find new ideas and stories to run with. Jump Street has become a cultural pop phenomenon again thanks to the first two movies, but it does feel as though another two would just finish it off and make people wonder just why anyone thought they could make a franchise out of this idea once again. It's very easy to say that it might flop only to see it churn out huge numbers like the first two, but expecting to believe that Tatum and Hill are getting any younger at this point seems to be inviting the most gullible and easily entertained individuals while the rest of us look at the film and wonder just why it's still around.
I could be completely wrong however, these films could be every bit as good as the first two and in that case I'd gladly eat my words. I enjoyed the first two, they were funny, they were engaging, they took an idea from the 80s and created something appealing out of it in a way that was updated and easy to relate to. But really and truly it would seem that, despite the statistics and the box office numbers, that this story has been played out. If the creators were to use different actors that actually looked younger and kept Tatum and Hill as mentors that might be one thing, but asking us to believe that they're coming back after so long and are going to be used as younger versions of themselves once again is begging the general public to believe in more than just movie magic. It's asking us to dump our brains at the door and just accept whatever's on the screen. Now with some films I'd be happy to do this and so would a lot of people, but there are limits to how far it can be pushed and this seems to be reaching said limits pretty quickly with the mere implication of what's coming.
So hopefully the movies do well when they come out, and I'll gladly write down that I was wrong and didn't give it a chance. But as it's been said before, I'll be not holding my breath.