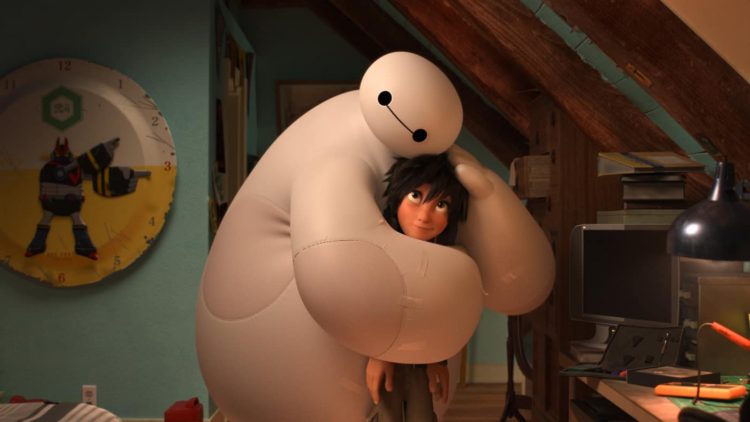 There are some movies that kind of beg for a sequel just because of the way they end or because of what they are in the first place, and Big Hero 6 might actually qualify. It's hard to believe it's 6 years since this movie came out but it's still just as good as it was back in 2014 since it has a certain charm to it that makes the movie stand out in a way and yet still able to kind of sink back and be overshadowed by so many other movies. In terms of a sequel though it would be a shame to see the potential of the group gone to waste, though it would also be kind of interesting to see a 6-year time jump that might feature Hiro in college or in a career and the other members of the group living their lives as regular people. Of course something would have to happen to bring them all together, if that's the route that such a story took, since a big bad for a group such as this is absolutely needed considering that together they have a very wide assortment of abilities and weaponry that were fabricated, somehow, in Hiro's garage. As hero movies go it's one of the funnier ones that Disney has come up with in a long time and is easy for people to relate to in their own way since just in case anyone needs reminding, it's a very human story with a lot of tech thrown in.
Hiro is basically the rascally type that likes to flaunt his genius and make it work for him as much as possible, which means illegal bot fighting that brings in a lot of cash at a high risk. When he and his brother Tadashi are busted by the cops and then bailed out by their aunt, Tadashi decides to show his little brother what he could possibly do with his big brain if he just applied himself by showing him around his college laboratory and introducing him to several of his friends and classmates, namely Go-Go, Honey Lemon, Wasabi, and Fred. Feeling inspired shortly after meeting Baymax, Tadashi's prized invention, Hiro decides to enter a science fair and ends up developing a type of nanobot that is revolutionary since the tiny robots respond to thought patterns and can be used for a number of different applications. Unfortunately when the science fair is burned down his brother is killed while trying to save his professor, and Hiro sinks into a deep depression soon after. When his brother's invention, Baymax, emerges at his cry of pain though, things start to happen as the lone nanobot that Hiro still has starts acting funny and takes off on its own, following a call he can't understand. What he and Baymax find however is that someone stole his technology and created an army of nanobots and has been stealing various components to build something unknown. When Tadashi's school friends, who are now supportive of Hiro, come to his and Baymax's rescue, they are chased by a masked man using the army of nanobots to attack them. After believing they'v drowned after their car is run into the bay, the masked man leaves.
It doesn't take too long for Hiro and the others to figure out that by using their own technology and Hiro's designs that they can become superheroes that can fight the masked man and figure out what he's up to. Thus the heroes are born and their tech becomes one of their biggest strengths. When the masked man's lair is discovered however their ability to work together is sorely tested and finds them wanting. Once the masked man is revealed to be the professor however things get turned upside down as Hiro tries to get Baymax to kill the professor to avenge his brother, only to have the rest of the team restore Baymax to his usual self. Eventually Hiro apologizes and the team reunites to go after the professor, who it's revealed is trying to bring back his daughter, who was lost during a test run of a dimensional portal that went awry. When the professor tries to beat them down with the nanobots yet again Hiro and the team are ready this time as they overwhelm the bots and end up triumphing over their enemy, even as Baymax is lost as he and Hiro discover the professor's daughter in the portal he's opened. Long story short, Baymax's memory core is saved and he's able to be rebuilt, and the team is still together. But it would be great to see a six-year time jump to see just how things might turn out in a sequel, if only because it's likely that the big bad would need to be someone even worse than a grieving father trying to find his daughter and making all the wrong moves.