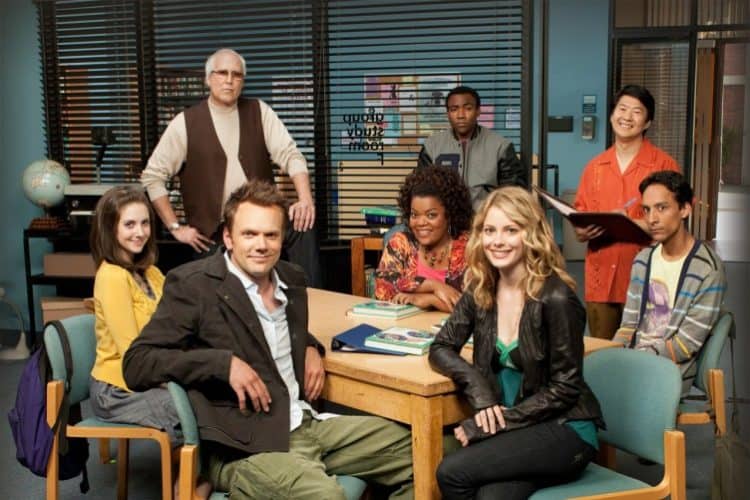 As of now it doesn't seem as though Community will be making another appearance on TV or in a movie, and there's one main reason for the latter as Louise McCreesh from Digital Spy has given. That reason is Donald Glover. If you're wondering how or why that could derail this project it has a lot to do with the fact that Glover is considered to be of great importance to this project and one of the few people that the movie couldn't possibly lose if it really wanted to go forward. The problem isn't as easy to solve as one might think since Glover's career has been trending upward since the show ended with its sixth season. At that point everyone was really hoping for a movie adaptation to come along, but of course Glover took off to new horizons and has been doing quite well ever since. Getting him back doesn't seem likely since his price has gone way up and his interest has likely gone with it.
Nick Venable of Cinema Blend spins a description of why the TV show might not come back either since Kathy Savitt, the chief marketing officer for the show, took on a new set of responsibilities away from the show and doesn't have time for it either. That kind of leaves two very noticeable gaps in the working order of the show that can't be so easily fixed as to put it all back together. The rest of the cast and crew would love to see the show come back in some capacity, but at this point it's not looking like it's bound to happen any time soon. Perhaps later on in life when a reunion would actually be something that the rest of the cast would be up for it could happen, but as of now it's something that fans might be best off just letting go of since to do otherwise would be to wait on something that's going to be up for discussion every few years at best.
Alexandra Sakellariou from ScreenRant wrote a while back on this matter and posted a few reasons as to why the movie might need to happen and how it possibly could, but this still doesn't alleviate the fact that a lot of what's already been said could be a huge impediment. There are a couple of stars, Glover and another, that might not be able to come back, and there's a likelihood that there will be an issue in funding the movie, and it could be that despite the fact that the cast, most of them, are ready to go in on this, it could still fall apart if a couple of more desired actors aren't there. In other words Community could be slated to end at season 6, where it was seemingly planning to stop anyway, and not go any further. Those fans that were looking forward to this are likely going to be disappointed for all of a few minutes since the show ended back in 2015 and the waiting period that's been in effect since then for some might have already been given up on since the cast have moved on and have gone onto other projects.
It's nothing new to think that one of your favorite shows is going to keep on coming and getting better with every turn, in fact if there had been a season 7 planned it seems likely that it might have gotten just a little better and could have gone out on a very good note. Some shows these days are planning for a lesser number of seasons and are designing their stories around that notionn in order to give people the best story lines they can. Those that plan for a set number of seasons are usually those that are being a little more realistic than those that keep an open-ended mindset for future projects and possible spinoffs that might come when the original show is done. It's a nice thought, but unless the show is by far one of the most popular to ever come around or at least has a large, loyal fan base that will be anticipating a fitting end that might come along, it's best if it doesn't make any long-term plans that might go against everything their fans are expecting.
Community was a great show for as long as it lasted and people were happy to keep watching, but if they tried for a movie at this point without Donald Glover it seems as though they'd be gambling on the reputation of the show without any guarantee or even slim hope of success. It might be better at this point to just remember the show fondly and admit that it ended when it needed to and shouldn't be brought back unless the timing is just perfect.