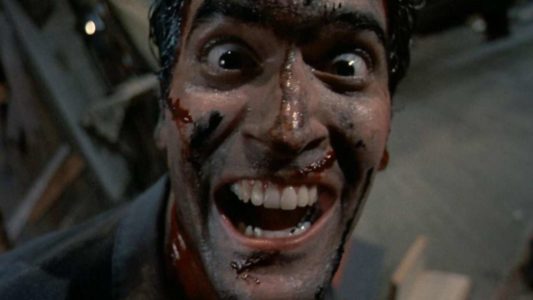 So let's be fair and say that the Evil Dead reboot in 2013 wasn't absolutely horrible since it did manage to invoke a great deal of terror and it included a few things that we all recognized from the original movies. But going ahead with another remake of The Evil Dead without giving enough consideration to making a sequel of the reboot seems like it would asking for trouble since quite honestly no matter what the critics said about the reboot it was worth the effort and it'd be great to see a sequel come from it rather than just start all over again. And according to Christopher Fiduccia from ScreenRant the original Ash, Bruce Campbell, even thought that the reboot was a worthy successor to the movie that he made so popular back in the day. While the original Evil Dead was more horror-laden and didn't have as many comedic moments to it, Evil Dead 2 had a definite comic lean that made it even better and confirmed the cult status that the movie had already been steadily gaining since the first one came out. After this was Army of Darkness, and recently there was Ash vs. the Evil Dead, which ended after three seasons.
As Zack Sharf from IndieWire and many others have already noted it would seem that Campbell has hung up his chainsaw and boomstick in favor of retiring the character of Ash, but there's always the chance that the right script could bring him back if we're all being honest. After all he kind of helped the whole Evil Dead craze to move in the direction it did since his acting was what made the whole thing come to life. If not for Ash this would have been just another campy horror movie that people might have forgotten a long time ago without that many redeeming qualities to it. It's true that the Evil Dead series has been incredibly campy for the most part up until 2013 when it got unbelievably gory but all in all it's been the kind of film franchise that's been nothing but great since scenes like this are a big reason why we know who Bruce Campbell is.
He made fighting Deadites look cool, he came up with the delivery to great catchphrases and one-liners, and he did it in a movie that was basically nothing more than a giant attempt to make something that people would enjoy laughing at since it was, in effect, so ridiculous. But the way he did it was so convincing that one couldn't help but want to cheer for Ash since despite being kind of a jerk he was still the guy for the job and the person you'd want to have on your side when the stuff was about to go down.
It's not the most horrible idea to reboot the Evil Dead since quite honestly it's been a cult favorite for a while now and it does seem as though creating a sequel to the 2013 movie could be a lot of fun if they followed the original formula and made it into something that has a bit of dark humor injected into it. After all, after the initial Evil Dead things just got crazy and funny all at once since Ash was no longer just a character on the movie screen, he was the hero that was needed for this particular adventure and the one guy that no one would have bet on initially to get the job done. Bruce Campbell kind of showed the world that he's a quality actor while shining brightly in a very laughable movie, since he was the highlight of both the Evil Dead 2 an Army of Darkness despite the costars he had around him. It does seem that a lot of his career was bound up in these movies and that he couldn't escape it that easily, but truth be told he also seems to have thrived on the fact that he's been thought of as Ash for so long. After all, he did have something to do with the video game, so you can easily assume that he enjoyed himself while he was playing the part.
Normally I'd go on and say that a reboot is a terrible, horrible idea since it's time for something new. But with Evil Dead and its lack of continuity between movies the idea that something new might come along without really trying is worth taking a look at since if you'll remember, Evil Dead, Evil Dead 2, and Army of Darkness all had massive continuity issues that the fans didn't seem to care about since the movies kept getting more entertaining as they went along. What was scary turned into scary and funny, and then turned into funny, campy, and kind of creepy. This reboot, or continuation, might actually work. Or as Ash might say "Hail to the king baby."