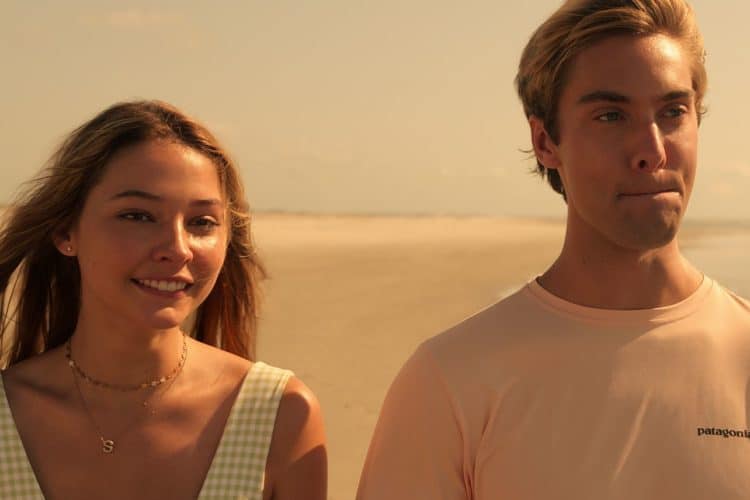 When the first season of Outer Banks was released on Netflix in April of 2020, it came at the perfect time. People all over the world were stuck in the house due to COVID-19, and the show attracted a wide audience. Even though the show was primarily geared towards teens/young adults, people of all ages found themselves falling in love with Outer Banks. After all, what's not to love about a show where finding hidden treasure is central to the plot. The second season of the show was released on Netflix in July of 2021, and it contained all of the action and adventure that made the first season so popular. On top of that, season two ended with a plot twist that set the show up perfectly to keep going. However, one burning question remains: will there be a third season? Keep reading to learn more about the future of Outer Banks.
Has Outer Banks Been Renewed?
Any time a show ends with a cliffhanger, it opens the possibility for the story to keep going. This is obviously a tactic that producers use to give shows a better chance at being renewed. It doesn't always work, but lots of people are hoping that it will this time. For the sake of not completely ruining the ending, I won't mention what the cliffhanger has to do with just yet, but trust that it's something that'll leave your mouth open for the last 30 seconds of the season finale.
At the moment, Outer Banks hasn't officially been renewed for a third season, but that doesn't mean that it isn't going to happen. In fact, many people believe that there is a very good chance that the show will be brought back. It's also important to note that the show wasn't renewed for a second season until there months after the first one was revealed, so people shouldn't be alarmed by the lack of announcement so far.
Even if the show is renewed for a third season, viewers should know that the creators never planned on turning Outer Banks into an extremely long-running show. According to Entertainment Weekly, showrunner Jonas Pate said, "Ever since we started, we always viewed it as something that was probably like a four-season, maybe five-season show, but definitely four seasons. We've sort of long-arced it out pretty far. I'm just hoping that we get a chance to actually tell those stories." Pate told EW that "before [season 1] even came out, Netflix had greenlit us to write some [season 2] scripts…"
Since Pate started the show with the end in mind, there's a good chance everything will be wrapped up nicely if the show makes it to that four/five season mark.
Possibilities For Season Three **Spoiler Alert**
With the way season two ended, there are lots of possibilities for what could happen in the future. If you haven't finished watching season two, you should stop reading now. For those who are all caught up, it's time to discuss some theories about what could happen next season.
A Reddit user named joblesseedyiot shared their theory stating, "I honestly think Cleo or topper might die by the end of the series. Cause I'm pretty sure they're gonna kill one of the Pogues and topper doesn't really have any plot anymore." Other users seem to agree that there will definitely be a death in the next season although there is some debate over which person will die. Lots of people are hoping that Ward Cameron and will finally get what's coming to him.
On top of that, there's no doubt that the treasure will continue, and there will definitely be some major surprises and family drama. More than anything, however, it'll be interesting to see how each character continues to grow. Cleo, who was introduced during season two, has been a great addition to the show. Some viewers think she will turn on John B and the crew, but others firmly believe that she will remain loyal.
Criticism About Outer Banks
Even though Outer Banks has become a very popular show, several fans have pointed out a few things that they hope to see improved if the show comes back for a third season. Many viewers are getting sick of all of the 'presumed dead' plot twists and they also fear like there are countless holes in the plot. In all fairness, however every show/movies has plot holes. Although the show being renewed for a third season probably won't clear up any of those holes, it will give the writers the chance to improve moving forward.