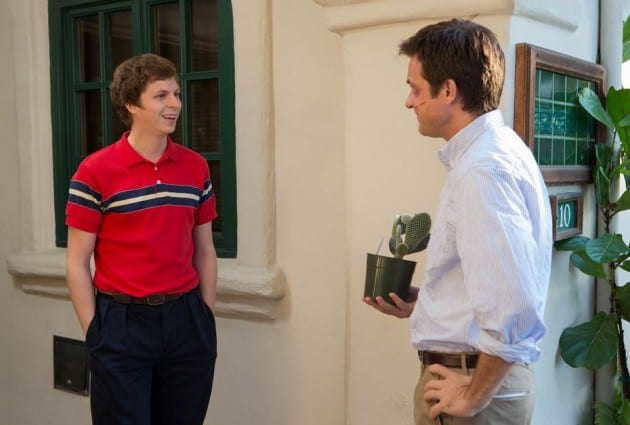 If you've been missing the Bluths and wondering when (or if) they might be coming back to Netflix, then we've got some news for you. Arrested Development executive producer Brian Grazer has spoken out about a possible fifth season of the beloved comedy again, this time providing an actual date for when he believes new episodes of the series will hit Netflix.
Grazer made the announcement on Adam Carolla's daily podcast, telling the host that he expects Season 5 to premiere on Netflix sometime in mid-2016.
"Netflix is determined to do more episodes, so we're going to do more episodes," Grazer told Carolla. He also stated that production on the new season will start "after the first of the year" (meaning Jan. 1, 2016) and that for Season 5 would likely premiere "four months after that," which would suggest a May launch date (similar to the debut of Season 4 two years ago).
This is Grazer's latest update regarding Arrested Development Season 5. Back in April, during an interview with The B.S. Report, Grazer was asked about what he thought of Arrested Development and its success before confirming that Season 5 of the series was in the works at Netflix and that it would consist of 17 episodes, two more than the show's fourth season.
"We're gonna do another 17 episodes," Grazer said  during the April interview. "So stay tuned for Arrested Development."
Arrested Development ran for three seasons on FOX from 2003-2006 before being cancelled. However, it was later revived by Netflix, which gave fans of the series a highly anticipated, 15-episode fourth season that was released on the streaming site in 2013.
You can listen to the podcast here (Arrested Development comes up around an hour and five minutes into the discussion).
Arrested Development fans, are you excited for a fifth season of the show, or do you think it's time that series officially ended? And do you actually think these new episodes will debut on Netflix as quickly as Grazer is promising? Comment below and let us know.
[Photo via Netflix]