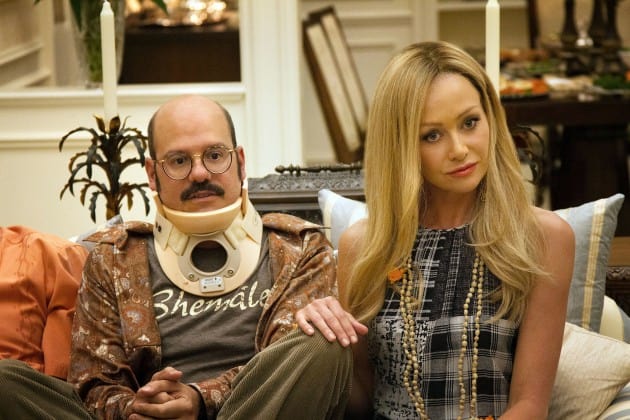 Arrested Development fans, if you want more from the Bluth family, you are in luck. A fifth season of the Emmy-winning comedy series is reportedly in the works, according to the show's executive producer, Brian Grazer, and it will be even more episodes than the show's most recent fourth season.
During an interview with The B.S. Report (one that you can watch below–Grazer discusses Arrested Development around the 24-minute mark), the show's host, Bill Simmons, discussed the success of other series that Grazer has produced, such as 24 and, most recently, Empire, before touching on Arrested Development. When asked about what he thought of the comedy series and its success, Grazer confirmed that a fifth season of the show is in the works at Netflix.
"We're gonna do another 17 episodes," Grazer told Simmons during the interview. "So stay tuned for Arrested Development."
Arrested Development ran for three seasons on FOX from 2003-2006 before being cancelled. However, it was later revived by Netflix, which gave fans of the series a highly anticipated, 15-episode fourth season that was released on the streaming site in 2013.
Since Arrested Development made its Netflix debut in Season 4, there has been talk by both the show's actors and writers about doing more episodes of the series, but no time frame on when a fifth season would actually happen has been given. Grazer's confirmation is the first bit of new information that has been released in a while. It will be interesting to see how another new season of Arrested Development, one that will be two episodes longer than the previous one, will look like, especially compared to the series' somewhat unorthodox fourth season, which received mixed reactions from both fans and critics.
Arrested Development fans, are you excited for a new season of the show? Let us know in the comments below.
[Photo via Netflix]