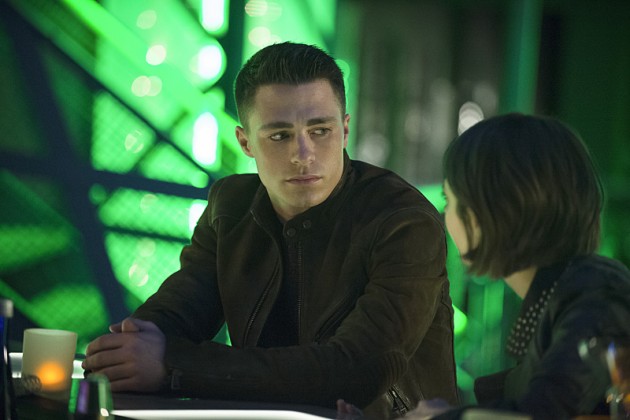 It's been more than a year since Arrow's Colton Haynes left the CW series near the end of its third season, and the 27-year-old actor is opening up about the reason for his departures from Arrow and MTV's Teen Wolf, which both occurred midway through the shows' runs and caught fans of Haynes off guard. In an interview with Entertainment Weekly, Haynes explains that the reason he had to exit both series was due to his life-long battle with anxiety.
"I asked to step away because I cared more about my mental and physical health than my career at the time," the actor tells EW. "I've had terminal anxiety my entire life. Physically ill, fainting. I'm 27 years old, and I have an ulcer. I had to step back."
However, Haynes, who appeared in a Season 4 episode of Arrow earlier this year, isn't ruling out another return to the CW series. In fact, he's says he'd "loved to do more [Arrow]."
"Working for Greg [Berlanti] was the greatest experience of my life, and when he offered me Arrow, it was a new beginning for me," Haynes says. "I would love to do more. They know I love them. I'd go back in a second."
Most importantly, though, Colton Haynes seems to be doing better both mentally and physically, as he tells EW that he's "happier than I've ever been, and healthier than I've ever been." Whatever television show or movie he appears in next, you can bet we'll be watching.
[Photo credit: Cate Cameron/The CW]