Ever since the final minutes of the Arrow Season 4 premiere, fans have been wondering only one thing: Who is in the grave? It appears that, after months of speculation and rumors, next Wednesday's episode of Arrow, titled "Eleven-Fifty-Nine," will finally give us an answer, as it being heavily promoted that one of the series' main characters will die during the hour.
In these all-new photos from "Eleven-Fifty-Nine," we're not given any hint as to which character will be killed off, although viewers have suggested that it could be anyone from Diggle to Captain Lance to Laurel. However, what these images do show us is still pretty intriguing.
As shown in the pictures below, Malcolm returns to the team's bunker just as Thea and Laurel are working together, and the former Ra's al Ghul ends ups in a duel with his highly skilled daughter. Will this fight go as badly as Malcolm's last one? We'll have to see, but something tells me that the Arrow writers would cut off both his hands during the same season.
Meanwhile, as Thea takes on Malcolm, Oliver and Diggle try to stop his plan from coming to fruition. What's Merlyn trying to do now? Well, according to The CW's official description for the episode, he's helping Damien Darhk break out of prison, and after everything Oliver and the rest of Team Arrow did to put him behind bars, they're not going to let him sneak out without a fight.
Arrow airs Wednesdays at 8 p.m. on The CW. Check out the photos from "Eleven-Fifty-Nine" below, and comment with your best guess about which character will die in the hour.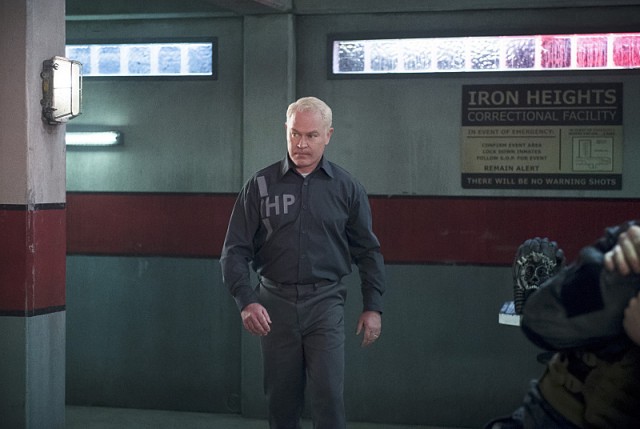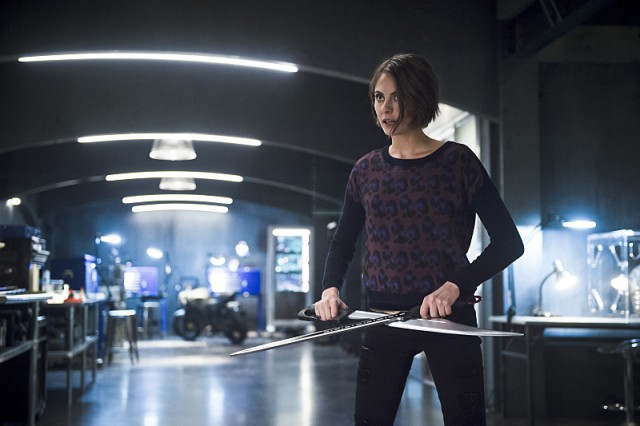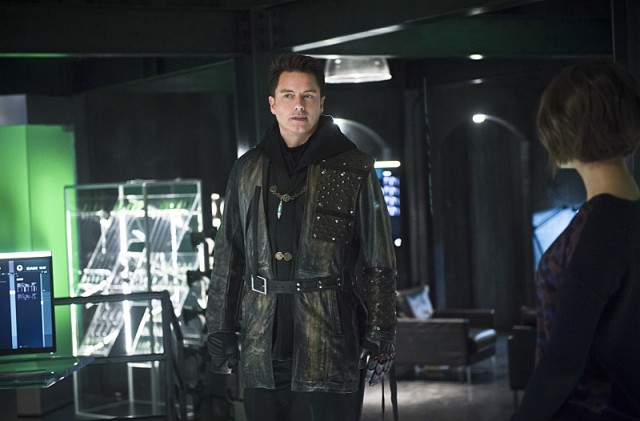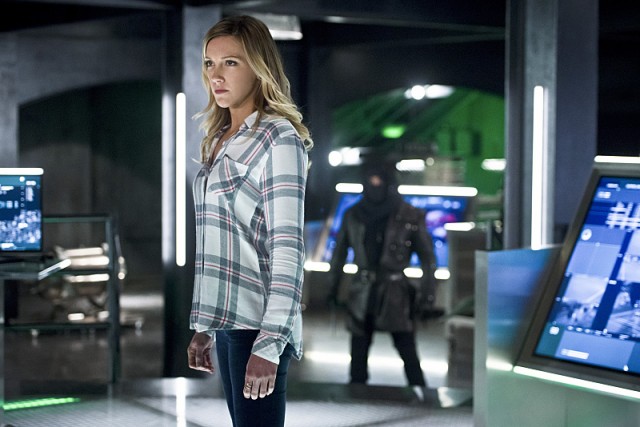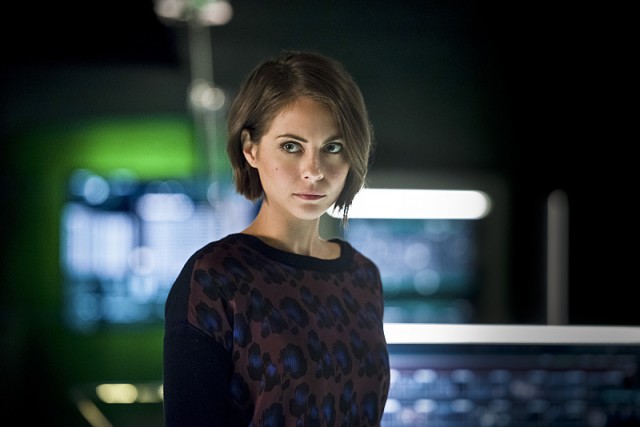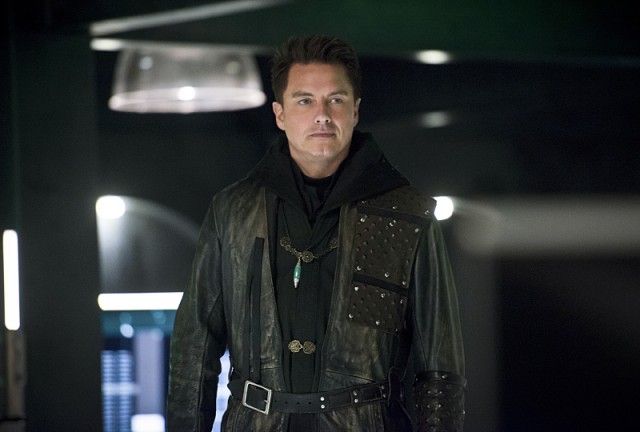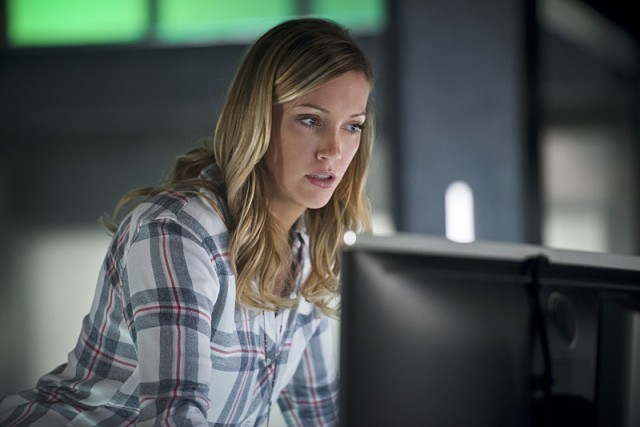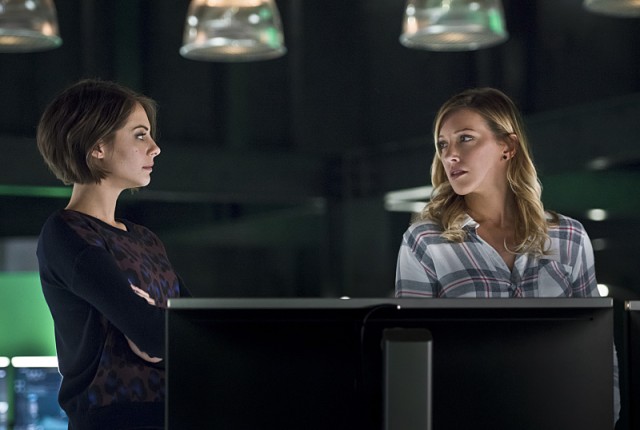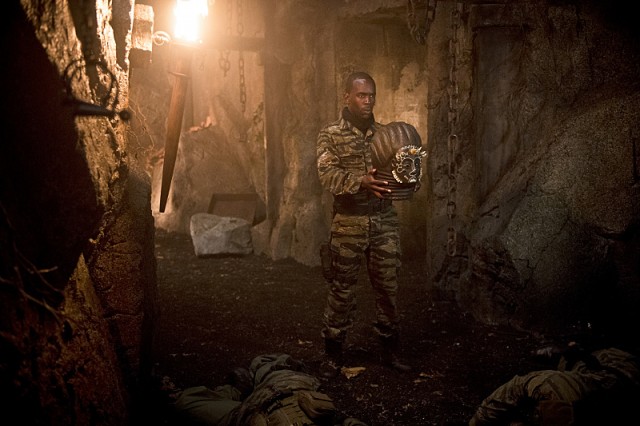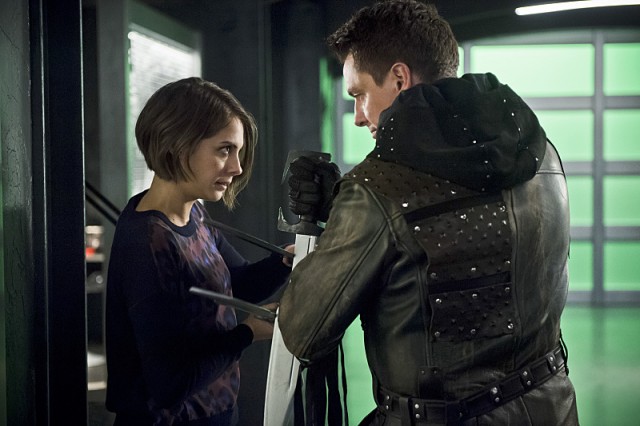 MALCOLM MAKES HIS MOVE — Oliver (Stephen Amell) and Diggle (David Ramsey) learn that Merlyn (John Barrowman) is going to try to break Darhk (guest star Neal McDonough) out of prison. Meanwhile, Laurel (Katie Cassidy) gets a surprising offer and Felicity (Emily Bett Rickards) has a heart-to-heart talk with Curtis (guest star Echo Kellum). Rob Hardy directed the episode written by Marc Guggenheim & Keto Shimizu.
[Photo credit: Diyah Pera/The CW]