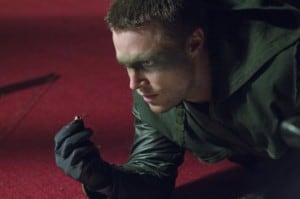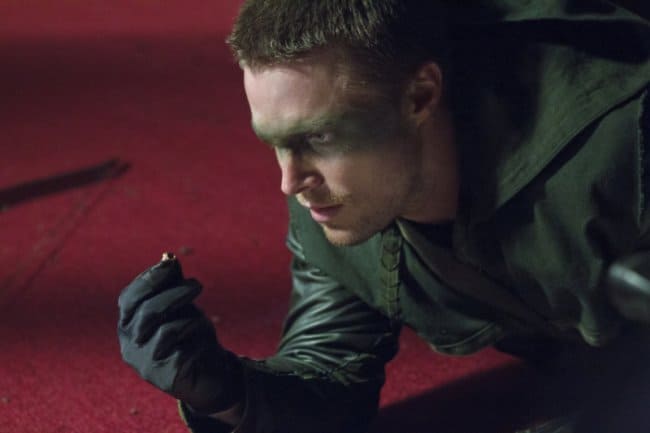 Arrow – The CW's newest superhero drama – begins, as many good stories do, at the beginning.  When we first meet Oliver Queen (played by Stephen Amell), he's rescued from a remote Pacific island years after being thought of as dead.  He returns home to Starling City where his mother and his sister are happy to learn he's alive, but he finds that many things have changed…most notably, himself.  Previously a careless playboy, Oliver has transformed himself into a vengeance machine known as the Green Arrow.  Tasked by his father with cleaning up the corruption and fear that overshadows Starling City, the Arrow takes down one crook after the other.
But as Oliver tries to balance his old and new selves, we also get hints of the origin of the Green Arrow.  What happened on that island to turn him into the man he's become?  Will the police stop him from carrying out his quest?  Can he keep his identity hidden from the people that he cares about?  That's but a few of the questions that the show will answer.
The CW has released a new extended trailer displaying Oliver's impressive skills, as well as the danger that surrounds him.  Watch the preview below.
Arrow premieres on Wednesday, October 10 at 8:00 p.m. ET/PT on The CW.