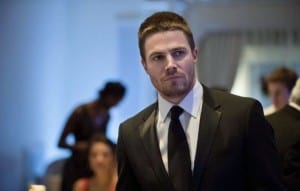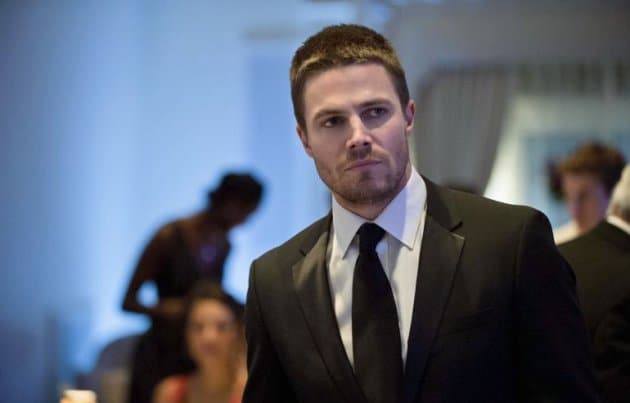 It's February sweeps and there's a lot of exciting things coming up next on Arrow.  For example, in this week's episode, Oliver finds himself wounded and goes to Felicity for help.  This leads to one more person in the circle of trust concerning his vigilante alter ego.  This week's episode will also show us some important flashback scenes between Oliver and Slade Wilson on the island.  We'll see Oliver grow into a stronger fighter as the weeks pass and learn about some of the more difficult conditions he was forced to survive on the island.
Meanwhile, Oliver has also confronted his mother as the Arrow in an attempt to find out what her involvement in the shady dealings in Starling City.  As the weeks pass, we'll also see Teen Wolf star Colton Haynes guest star as a thief who interacts with Thea and we'll see Oliver ask Detective McKenna out on a date.  Plus, villains China White and Deadshot are both set to return in upcoming episodes.
Don't miss new episodes of Arrow this month on Wednesdays at 8:00 p.m. ET/PT on The CW.
http://youtu.be/nSiUsUCs1eQ