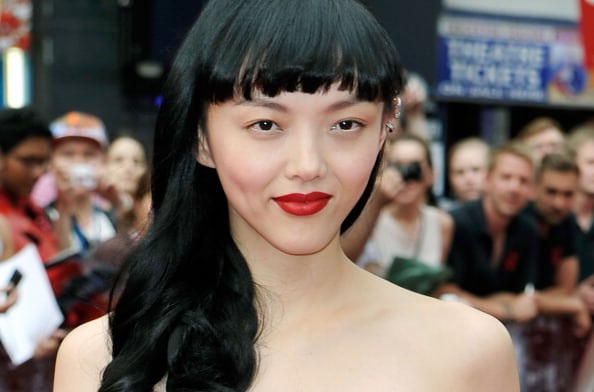 It appears that Oliver's mentor during season three of Arrow will not be who we originally thought.
The role of Tatsu Yamashiro – aka Katana – has been recast for season three of Arrow. Japanese actress Rila Fukushima will now play the role of Oliver's Hong Kong mentor after Devon Aoki (Sin City), who was original set to play Katana, reportedly had to drop out due to scheduling conflicts.  The casting change was first reported by Deadline.
Fukushima is most well-known for her co-starring role as Yukio opposite Hugh Jackman in the 2013 summer blockbuster The Wolverine.. Her other acting credits include the TV miniseries, The Long Goodbye, and a new film called Twilight Sasarasaya, directed by Yoshihiro Fukagawa.
As was already announced, Fukushima's character will be "a deadly, sword-wielding martial arts expert" and also the wife of Toshi, who will be Oliver's main instructor in Hong Kong. Â Both Katana and Toshi will be featured heavily in the flashback scenes of season three, as they are essential guides in helping Oliver eventually become the Green Arrow.
Katana's is one of many new characters that fans of Arrow can look forward to seeing appear on the superhero series during season three. The show also cast actor Brandon Routh as Ray Palmer, aka The Atom, and actor J.R. Ramirez as Ted Grant, better known as Wildcat. Plus, Arrow will feature Ra's al Ghul as this year's major villain, although the actor playing Ra's has not been cast yet.
Season three of Arrow premieres Wednesday, Oct. 8 at 8 p.m. on The CW.
Photo by Gareth Cattermole/Getty Images