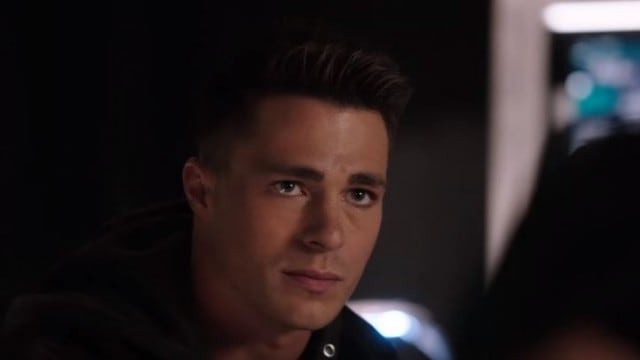 After leaving Arrow at the end of the show's third season, Colton Haynes returns to the CW series in tonight's episode, "Unchained." So what's Roy Harper doing back in Star City? As shown in the sneak peek below, Oliver, Felicity, and the rest of them are trying to help Roy out after they find him in a pretty bad situation.
In the video below, Roy explains how he was forced to steal for a villain called The Calculator, who threatened to expose him as Roy Harper if he didn't do what he asked. If Roy's true identity was revealed to the world, everyone would know that the Arrow wasn't actually killed, and their attention would turn right back to Oliver, making Roy's sacrifice from last season pretty much worthless.
And despite Roy's protests that he can handle The Calculator on his own, Oliver reminds him of everything he's done for him and the team as a whole.
"This is my problem," Roy tells Oliver.
"Because you were solving my problem," Oliver responds.
Additionally, as the description for "Unchained" lets us know, Roy won't be the only familiar face returning in this week's episode of Arrow. Nyssa will also be back to make her move against Malcolm. It will certainly be interesting to see how that unfolds; perhaps Nyssa can finally regain control of the League.
Arrow airs Wednesdays at 8 p.m. on The CW. Check out the sneak peek below:
ROY HARPER RETURNS; NYSSA MAKES HER MOVE — The team faces off against a formidable villain nicknamed The Calculator (guest star Tom Amandes). Meanwhile, Nyssa (guest star Katrina Law) makes her move and Roy Harper (guest star Colton Haynes) returns to Star City. Kevin Fair directed the episode written by Speed Weed & Beth Schwartz.
[Photo via YouTube]