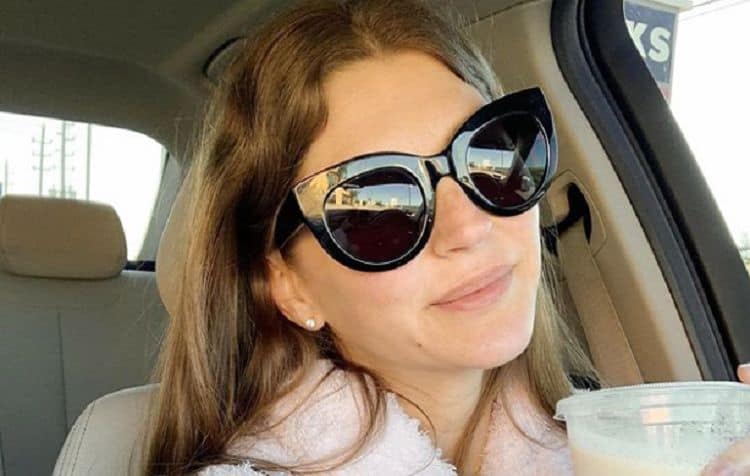 AshLee Frazier is an American reality TV star. She is best known for her appearances on Bachelor and Bachelor In Paradise. Here are ten things about her that you may not know.
1. Her Name Was Changed When She Was Adopted
She was adopted when she was six years by Bruce and Deborah Frazier, although they had been caring for her for four years before this. Bruce took Deborah's name when they married and before this he was known as Bruce Lee. The name she was given by her biological mother was Ashley, but her adopted parents changed it to AshLee in honor of her father. The fact that she was given such a good childhood by her adoptive parents means that she is a big supporter of charities that support parents with fostering and adoption.
2. She Used To Be A Personal Organizer
Before she starred on The Bachelor she used to be a personal organizer. She had her own business called it Love It! Organized? As part of this business she helped companies and individuals make better use of their time and the space that they were working in. The business was based in Houston and she also partnered with real estate agents to help people clear out the things they wouldn't need in their new homes. She still applies a lot of these de-cluttering principles to her life today.
3. She Is Remembered From Bachelor For An Argument About Eyebrows
According to Refinery 29 one of the most memorable moments from season seventeen was the argument AshLee and Tierra Licausi had. AshLee accused Tierra of having an attitude problem and commented on how she always seemed to be raising her eyebrows at the other contestants. This led to an exchange which has gone down in Bachelor legend, which ended with Tierra screaming that she couldn't control her eyebrows.
4. Her Season Of Bachelor Is Being Repeated As Part Of The Greatest Seasons Ever
The Bachelor: The Greatest Seasons – Ever takes the best seasons of the show and condenses them down into a three hour episode. The series that AshLee starred in was featured as the first episode of this new series. She would have featured quite prominently in this episode as she made it to week nine in the original show. She does not regret the time that she spent on Bachelor even though she did not find love, because that would have meant that she wouldn't have the life that she does now.
5. She Has Dated Two People From The Bachelor Nation
According to Bustle she dated two men from Bachelor Nation after she failed to find love on her season. [https://www.bustle.com/p/wheres-ashlee-frazier-now-the-bachelor-star-has-a-family-22966168] Soon after her season ended she began to date Brad Womack but things did not work out. She also had a brief relationship with Michael Garofola before appearing in the first season of Bachelor In Paradise. However, only a few years after this she started dating Aaron Williams who she is now married to.
6. She Has A Lifestyle And Fashion Blog
When she was eliminated from The Bachelor she received a lot of messages from women asking for fashion and makeup advice. She explains on her website that this is where she got the inspiration to start her blog. As well as giving fashion advice, she also shares lifestyle tips and details about her family life. She feels very lucky to be living the life that she is and wants to use her blog to share as much as she can about the things that she loves with her followers.
7. She Has Always Had An Interest In Fashion
When she was growing up she used to walk to the nearest grocery store every month to buy the latest fashion magazines. She used to cut out the different outfits and mix them up to create new styles. She would have a different folder for each of her friends and create outfits that she thought would suit them best. Looking back on this time now, she realizes that it gave her valuable experience in thinking about how different styles suit different people, and these are skills that she uses regularly on her blog.
8. She Got Married In 2017
She married Aaron Williams in an outside service in Texas in 2017. The two had known each other for about ten years before they started dating. Aaron proposed at the top of the Empire State Building when they were on vacation in New York at the end of 2016. They had only been dating for less than a year at this point, but they were both sure that they wanted to spend the rest of their lives together. They were keen for the wedding to take place as soon as possible and so they were only engaged for four months before the ceremony.
9. She Recently Announced She Was Expecting Her Second Child
She recently made the announcement on Instagram that she and her husband were expecting their second child. Their other daughter Navy Lee Williams is almost two years old. After Navy was born AshLee said that she would definitely wait a few years before having more children, but she always knew that they would have more children. She posted a photo of her with her husband and daughter and her scan pictures. You can also see that she has a small baby bump.
10. She And Her Husband Are Building Their Own Home
She and Aaron are in the process of building their new home themselves. AshLee is documenting the progress they are making with this on her blog. The family business that her husband works for prepares the land for building work to take place, but they do not usually get involved with any building work themselves. It is a completely new experience for both of them, but it is something that they are very excited about. When the house is completed she wants it to feel like a home in the Hamptons.