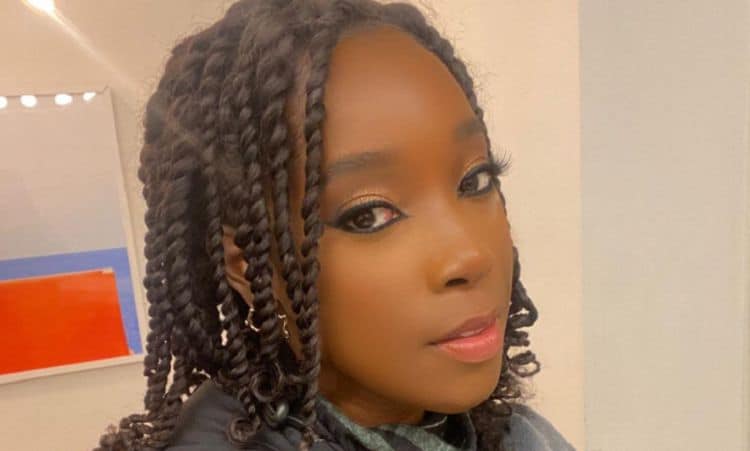 Ashley Blaine Featherson's career was changed forever three years later when she was cast as Curls in the 2014 movie Dear White People. Her career was changed again when she was cast in the Netflix series of the same name. Both projects helped give her the opportunity to establish herself as a star, and that's exactly what she did. Now, as she prepares for the fourth and final season of Dear White People, she is eternally grateful for the experience and she's excited about what's next. Although she doesn't have any upcoming projects in the works at the moment, we know we haven't seen the last of her. Here are 10 things you didn't know about Ashley Blaine Featherson.
1. She's Been Acting Since She Was A Kid
Ashley was born and raised in the Washington D.C. area. She was just four years old when she fell in love with acting after being part of a school play. By the time she was a teenager, she had become part of a local theater group where she also received training.
2. She's An AKA
Ashley attended Howard University and notes it as being one of the best experiences of her life. In addition to earning a degree from the institution, she also became a member of Alpha Kappa Alpha Sorority INC. The well-known Black Greek letter organization boasts a long list of noteworthy members including Vice President of the United States, Kamala Harris.
3. She Wants To Create Her Own Beauty Brand
Right now, Ashley is focusing all of her attention on acting, but there are also some other things she wants to do. She is very interested in the beauty industry and hopes to become a part of it someday. She told Who What Wear, "I would love to do something similar to what Rihanna is doing with Fenty Beauty. I can one million percent see myself doing that."
4. She Loves Fashion
If there's one thing Ashley has (in addition to talent) it's style. She has always been very interested in fashion and she sees her clothing as another way for her to express herself. Like a true fashionista, Ashley has an appreciation for high fashion and more affordable items.
5. She's A Vanessa Williams Fan
Every actor has someone they've always looked up to, and for Ashley, that person is Vanessa Williams. During an interview with Regard Magazine, Ashley said, "I credit Vanessa L. Williams for having a career trajectory that I aspire toward. She is an actress, singer, dancer, producer & mother. She has had a successful theatre, television, film and music career all while creating a beautiful brand and keeping family first. For me, that's the goal!"
6. She Was In An Episode Of Glee
Currently, Ashley has just over 20 on-screen credits on her resume, and several of them have been for some very well-known projects. In 2014, she appeared in an episode of the popular TV series Glee. Some of her other noteworthy appearances include Hello Cupid and My Crazy Roommate.
7. She's A Writer And Producer
Being an actress is what has earned Ashley the most attention, but that isn't the only thing she's done in the entertainment industry. Her IMDB profile shows that she has also worked as a writer and producer on a few projects. There's a good chance we'll see more behind-the-scenes work from her in the future.
8. She's Passionate About Fitness
Working in the entertainment industry can be very demanding both physically and mentally. Regular exercise can be a great way to stay prepared. Ashley is serious about working out. Even when she can't make it to the gym, she enjoys doing various workouts at home.
9. She Would Love To Play Kelly Rowland
Ashley is grateful for all of the opportunities she's gotten so far, but she already has one role in mind that she would love to play if the opportunity were to present itself. While talking to Regard Magazine, Ashley said, "I can say that an extremely fun role would be Kelly Rowland in a Destiny's Child Biopic. Everyday, at least 2 people tell me I look like her and in addition to acting, I'm a skilled singer & dancer."
10. She's A Strong Advocate Of Therapy
Mental health is a topic that a lot of people are scared to talk about, especially in the Black community. Ashley, however, hopes that the stigma eventually dies down. She fully supports people doing what they need to do to take care of their mental health and she is also a firm believer in the importance of therapy.